A few months ago, Google (Nasdaq: GOOG) and research firm, Ipsos OTX, conducted a survey to gauge how consumers were using their smartphones.
The survey gleaned some interesting results.
For instance, 45% of those surveyed use their smartphones to plan activities. And more than 30% use their device while watching television. Heck, even 39% admitted to using a smartphone while in the bathroom!
To be honest, I'm surprised these numbers aren't higher. 
Why? We pay an ungodly amount each month to keep our mobile phones running. So people are adamant about getting their money's worth. And if that means never letting the device out of arm's reach, then so be it.
But the smartphone's days in the bathroom are numbered. Because Republic Wireless just introduced a new (and cheap) mobile plan that could shakeup the entire mobile industry.
Take a look…
It's About Time for An Industry Shakeup
North Carolina-based Republic Wireless just launched a smartphone plan that includes unlimited voice, data and text messages – something you'd pay well over $100 for with any major carrier – for $19 a month.  And there are no contracts or early termination fees involved.
The reason the price is so low is simple: Republic cuts costs by keeping users off cellular networks as much as possible and leverages the power of Wi-Fi networks.
Whenever you're connected to a Wi-Fi signal, Republic's software automatically routes everything – including voice calls, texts and 3G data – through that wireless connection.
When you're outside of a Wi-Fi network's range, Republic sends you over to Sprint's (NYSE: S) cellular spectrum. So you're covered no matter what.
Sounds great. But there are two issues that could raise red flags for some consumers.
~ "Unlimited" is a Stretch
Getting truly unlimited services for $19 is a steal. But after a closer look, it's not that simple.
You see, as long as you stay on a Wi-Fi signal, you're good to go. Republic encourages this, so it can keep costs down as much as possible.
But once you slide over to the cellular network, you're limited to what the company calls a "fair use threshold." According to Republic's website, that basically means you can use "550 minutes, send 150 texts, and download 300 megabytes of data" each month.
The good news is, if you exceed those amounts, Republic won't charge you extra or slow your data speed to a crawl like other carriers. If you're a repeat offender, however, you'll get the boot.
All in all, it's not a bad tradeoff. Considering that similar limits from AT&T (NYSE: ATT) – 450 voice minutes and 250 megabytes of data – would set you back $55. And that doesn't even include texts!
The reality is, most people wouldn't exceed Republic's threshold. According to figures from Nielsen, the average iPhone and Android user in the United States consumes 492 megabytes and 582 megabytes of data a month, respectively.
So when you factor in Republic's note that "most people are around Wi-Fi networks 60% of the time," it shouldn't be too difficult to stay within the limits.
~ Dated Hardware
Currently, the only smartphone available on Republic Wireless is the Android-powered LG (NYSE: LPL) Optimus. Since that device is two versions behind the newly announced Ice Cream Sandwich operating system, tech-savvy consumers are likely going to take a pass on this one.
But if you don't mind roughing it for a while, the company promises more devices down the road.
Regardless, this new business model could have the major carriers rethinking their outrageous pricing plans.
Red flags or not, the insanely low price is bound to convince some first-time smartphone buyers to finally take the plunge. Heck, if Republic got its hands on the upcoming Samsung (SEO: 005930) Galaxy Nexus, I'd give it a shot. But I'm not holding my breath.
Good investing,
Justin Fritz
| | |
| --- | --- |
| | Justin Fritz joined the financial publishing business seven years ago (after a brief two-year stint teaching seventh-grade English). He served as Wall Street Daily's Executive Editor for three years. He also worked as Senior Writer, focusing mainly on technology and biotech coverage. Learn More >> |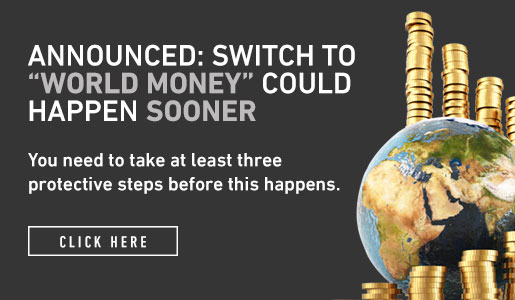 Comments (1)