New data shows that the Android operating system continues to gain ground against Apple's (Nasdaq: AAPL) iPhone.
With 190 million users, Android adoption has more than doubled since 2010. And in its last earnings announcement, Google (Nasdaq: GOOG) said it expects to pull in $2.5 billion from mobile advertising revenue next year.
But this rampant growth will come to a screeching halt if Google doesn't address one glaring issue with its Android platform: fragmentation.
You see, there are currently several versions of the Android operating system floating around. And it's becoming a huge problem.
So today, I'll share three reasons why fragmentation threatens to cause a mass exodus among Android users…
~ Chances Are, Your Android Phone Won't See An Update After a Year
When Google pushes out an operating system update – which includes things like bug fixes, browser enhancements, performance adjustments, etc. – the company doesn't have total control over delivering it to users.
It's up to the phone manufacturers to send updates. And since device makers like to add their own finishing touches to the software, the rollout can often take months.
Heck, many users are lucky to get new software releases at all. Most Android phones fall at least one upgrade behind just months after hitting the market.
Even the mega popular Droid couldn't keep its operating system current after the first year.
If you compare that to the original iPhone, which stayed current for at least three years, Android is falling behind very quickly.  
~ Users Aren't Receiving Timely Security Enhancements
Improvements that help defend against major security breaches are among the most critical of all updates.
Back in May, Google rushed a quick security update out the door to block hackers from skimming your login data from public Wi-Fi networks. But at the time, only 0.3% of Android users were able to get the update. The rest had to wait for the hardware manufacturers to make the necessary adjustments.
Worst of all, many Android smartphones never saw the security overhaul at all!
~ There Are 300,000 Android Apps… But Not for You
The Android Market might not boast as many applications as Apple's App Store. But its users are now the most app-hungry – accounting for 44% of the apps downloaded between April and June, according to ABI Research.
That number could have been even higher, though, if all users had access to the entire app library. With developers designing apps that are only compatible with the most dominant versions of Android, millions of consumers are out of luck.
If this continues, people will begin to realize that staying current requires buying an iPhone instead.
Granted, Google's not completely to blame here. But unless the search giant wants to see Android's momentum run out of steam in short order, it needs to do everything in its power to make system updates as easy as possible for phone makers to integrate.
Google's new major operating system release, Ice Cream Sandwich, does put Android smartphones and tablets on the same page. So that's a good start.
But even Google's flagship Nexus One phone – which I've owned for less than two years – isn't powerful enough to receive Ice Cream Sandwich.
Hopefully this new operating system can at least keep devices aligned from this point forward. Because if my next Android smartphone ends up coming with a two-year shelf life, as well, then the iPhone 7 (or whatever number Apple is up to at the time) will likely be calling my name.
And I'm sure I won't be alone.
Good investing,
Justin Fritz
| | |
| --- | --- |
| | Justin Fritz joined the financial publishing business seven years ago (after a brief two-year stint teaching seventh-grade English). He served as Wall Street Daily's Executive Editor for three years. He also worked as Senior Writer, focusing mainly on technology and biotech coverage. Learn More >> |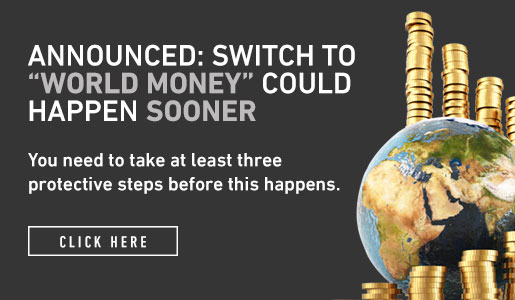 Comments (1)