What does a million Australian dollars look like? An enormous gold coin. The Perth Mint unveiled the one-ton gold coin last week.
"Yes, it's Australian legal tender. It has the Queen's head on the obverse, and it's legal tender for a million dollars."
The nearly 80 centimeter high coin took more than a year to craft.
"Probably, the process took about 18 months, with a lot of work in the last two or three months, with our craftsmen working and handcrafting the whole piece. It's really special. There's a lot of work gone into it."
The coin is a showcase for the mint's Australian gold bullion coin program. Smaller versions will debut next week.
The unveiling coincides with Queen Elizabeth's visit and a meeting of Commonwealth Heads of Government.
Bottom line: Perth Mint unveiled a $1 million AUS gold coin during a visit by Commonwealth leaders and Queen Elizabeth.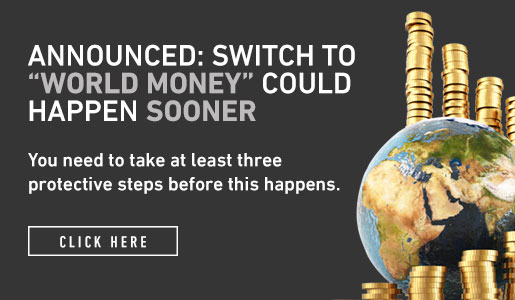 Comments (1)