It's not just cable providers suffering from the rising popularity of digital content. Sales figures for DVDs have entered a downward spiral, as well.
IHS Screen Digest reports that DVD and Blu-ray sales are projected to plummet by $583 million this year, down 8% from 2010.
The reason for this is pretty clear: More and more consumers are ditching DVDs altogether for the convenience of buying digital copies of movies through vendors like Apple (Nasdaq: AAPL) or Amazon (Nasdaq: AMZN).
And why not? You can simply store all of your movies on your computer, or in the cloud, and access your complete movie library wherever you go. 
It's a burgeoning industry that's expected to rake in $51 million this year. So it's no surprise that movie studios are hungry for a piece of the action.
Take Sony (NYSE: SNE), for example. It's teamed up with several major movie studios – including Warner Brothers, NBC-Universal, Paramount, Fox and Lionsgate (NYSE: LGF) – to create its own digital content service.
Let's see how it stacks up against the competition…
One Digital Movie Locker to Rule Them All
The rollout of this new virtual content locker, called UltraViolet, took place earlier this month. It's essentially a cloud-based library that stores all of your DVDs and Blu-rays.
It works like this: After you purchase the physical DVD in a store, you can go online and enter a code found on the inside cover. UltraViolet then keeps a digital copy ready for use whenever you need it.
Because it forces you to purchase an actual disc before claiming the digital version, it lets the studios capitalize on the emerging digital trend in cinema while continuing to cash in on DVD sales at the same time.
So it's definitely a win-win for them. But can the same be said for consumers?
You bet. And here are three reasons why:
~ Reason #1: Change Can Be Difficult
While many consumers are ready to fully surrender to the cloud, not everyone is prepared to make the switch. This solution caters to those who aren't ready to part with the physical disc, and to those who prefer to test the format before taking the plunge completely.
~ Reason #2: Not Everyone Wants a DVD
The need to buy the disc in the first place could turn off the uber tech savvy among us. But according to Yahoo! Finance, "Eventually, the plan is to allow you to buy movies [online]." So diehard digital consumers will soon get what they really want, too. 
~ Reason #3: Zero Limits
What really differentiates UltraViolet from the competition is the storage system itself.
You see, once you enter your code to claim the digital copy, it doesn't just get stored to your computer. It gets sent to UltraViolet's virtual locker, where you can access it from any device you own – whether it's an iPhone, Android phone, PC, Mac, iPad, or any other tablet.
To be fair, that's how it should be to begin with. But not all companies see it that way.
Apple, for instance, only lets you watch digital movies through iTunes. So that limits viewing to Apple devices and PCs. Even Amazon's movie service won't let Android devices (other than its new Kindle Fire tablet) in on the fun.
But UltraViolet gives you more control over your digital library. And it should benefit studios as long as they make this feature clear to consumers.
Like Sapth Sholingapuram, VP of product management for Deluxe Digital Studios, says, "True ownership of purchased content in the digital space, and the ability to use that content mostly anywhere you want, is the message the industry needs to promote for UltraViolet… And that message will be crucial in the early days."
Bottom line: I doubt this new service can save the DVD from certain death. But I'm convinced that UltraViolet will be a boon for the movie studios involved once more consumers are willing to transition into the digital age.
Good investing,
Justin Fritz
| | |
| --- | --- |
| | Justin Fritz joined the financial publishing business seven years ago (after a brief two-year stint teaching seventh-grade English). He served as Wall Street Daily's Executive Editor for three years. He also worked as Senior Writer, focusing mainly on technology and biotech coverage. Learn More >> |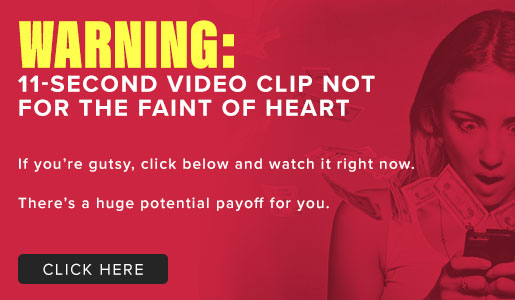 Comments (1)