We already know that the rise of smartphones is making the traditional standalone music player obsolete.
iPod sales in April 2011 plunged 17% from April 2010. And Microsoft (Nasdaq: MSFT) chose to abandon its Zune hardware line altogether.
But is the digital camera next?
With smartphone photo-capture technology getting more advanced by the day, it's a real possibility.
Market Intelligence firm, IHS iSuppli, reports that digital camera growth should drop from 12.2% in 2010 to 0.8% this year. And the firm expects the industry to see a 2.9% loss by 2015.
What the digital photography industry appears to need now is a savior.
And I'm convinced that California-based startup, Lytro, is just that. Thanks to some help from its exciting new light field technology, it's the best hope the digital camera has of staying alive for years to come.
Let me explain…
A Camera As Advanced As the Human Eye
I first wrote about Lytro back in July, when it announced a promising new imaging technology. Well, Lytro took the stage at All Things Digital's AsiaD conference in Hong Kong this week and finally unveiled its first consumer-ready device.
And from what I've seen, it doesn't disappoint.
The company's special light field camera is able to capture all of the light traveling through every point in space in every direction.
So what does that do for pictures? It allows you to adjust the focus of an image to any object in the picture… after you take the shot.
That way you can forget about tinkering with a lens or waiting for auto-focus to kick in. All you need to do is click on an object in the photo to refocus the image to that area.
Give it a try below.
Here's the kicker, though: While most electronic devices you buy today become obsolete virtually overnight, the Lytro camera is capable of interacting with technology that doesn't even exist yet.
That's right. It collects so much information in an image, it's able to display pictures in 3D. It can even be used to create holographic images (once the technology is invented).
Complex Technology Meets Easy-to-Use Hardware
Astonishingly, the company was able to take equipment that once filled an entire room and jam it into a small, half-pound aluminum camera frame.
It has only three inputs (an on/off switch, a touch-sensitive zoom slider and a shutter button), so it couldn't be simpler to use. Since the form factor is closer to a kaleidoscope than a standard camera, you can even take shots one-handed.
The eight-gigabyte model can hold around 350 pictures and goes for $399. So it's competitive with mid-level cameras currently on the market. And the 16-GB model is available for only $100 more.
With a camera this simple, inexpensive and innovative, Lytro's bound to generate a lot of buzz going into the holiday season.
And since the technology provides a game-changing element that smartphones won't be able to replicate in the near future, this could single-handedly save the digital photography industry from following in the portable music player's footsteps.
Good investing,
Justin Fritz
| | |
| --- | --- |
| | Justin Fritz joined the financial publishing business seven years ago (after a brief two-year stint teaching seventh-grade English). He served as Wall Street Daily's Executive Editor for three years. He also worked as Senior Writer, focusing mainly on technology and biotech coverage. Learn More >> |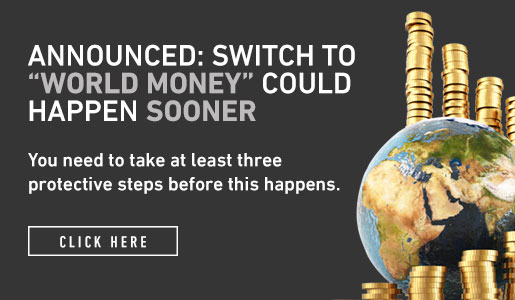 Comments (1)