A few weeks ago, I mentioned how Penn State researchers developed a way to turn wastewater into electricity.
Well, New Zealand-based LanzaTech found a way to turn waste into fuel, too. Except instead of wastewater, it's using carbon.
You see, industrial facilities generate a ton of carbon monoxide as a byproduct. Normally it just ends up polluting the atmosphere.
But LanzaTech has developed a carbon re-use technology that can convert these harmful carbon emissions into biofuel.
And in a few years, airplanes all over the world will be running on it.
Here's how it works…
From the Steel Mills to the Gas Tank
The process starts by funneling carbon-rich waste gas – from steel mills, oil refineries, or chemical production plants – into a bioreactor.
Then, LanzaTech's microbes consume the carbon and convert it to ethanol. Finally, everything is sent to the product recovery section, which filters out the useable fuel.
But what really sets LanzaTech apart in the biofuels industry is the patent it has on the carbon-consuming microbe.
Essentially, its unique microorganism can withstand contaminants found in industrial waste and generate its own hydrogen – a key element in biofuel production. 
So where other producers need to add hydrogen to the waste gas separately before extracting ethanol, LanzaTech's bioreactor can link directly to a facility's gas exhaust – a method the company has proven successful at the BlueScope Steel Mill in New Zealand.
And since LanzaTech believes it can use this process to extract fuel from 65% of the world's steel mills, the technology has the potential to deliver a massive blow to carbon emissions worldwide.
Better yet, LanzaTech's special microbes allow the company to "move beyond ethanol production into alternative fuels and chemicals… which serve as the building blocks for secondary products such as diesel [and] jet fuel."
It's a good thing, too. Because the company's ability to produce jet fuel is about to be put to the test in a big way…
Virgin Atlantic and Boeing Are On Board
Last week, Virgin Atlantic announced a partnership with LanzaTech – along with Boeing (NYSE: BA) and Swedish Biofuels – to begin using industrial waste to power airplanes.
It plans to ramp up production in India at first, since it's one of the world's largest steel producers. And the maiden flight using LanzaTech's biofuel is expected in the next 12 to 18 months.
While we likely won't see commercial flights running on the company's fuel until 2014, it should be worth the wait.
Especially considering the process will ultimately cut carbon emissions (from production to emission) by 50%. That's why Virgin believes that this development will take it well beyond its 30% carbon reduction goal.
Virgin's president, Sir Richard Branson, adds, "With the steel industry alone able to deliver over 15 billion gallons of jet fuel annually… this new technology is scalable, sustainable and can be commercially produced at a cost comparable to conventional jet fuel."
Not a bad endorsement.
And once LanzaTech proves its salt in aviation, don't be surprised if the automotive industry is next in line. 
Good investing,
Justin Fritz
| | |
| --- | --- |
| | Justin Fritz joined the financial publishing business seven years ago (after a brief two-year stint teaching seventh-grade English). He served as Wall Street Daily's Executive Editor for three years. He also worked as Senior Writer, focusing mainly on technology and biotech coverage. Learn More >> |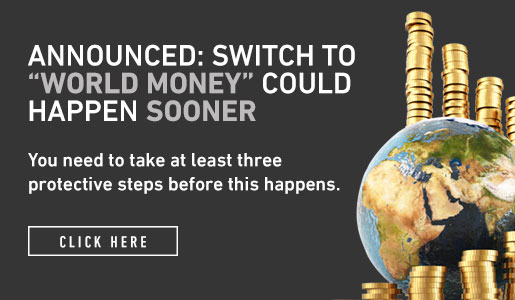 Comments (2)