For weeks, we've been enduring Wall Street's version of Groundhog Day.
Waking up every morning to the same worries about the debt crisis in Europe and how the situation might undermine investments across the globe.
But that's all about to change.
Why? Well it's certainly not because I expect a miraculous resolution to the European situation. Sorry. No quick fix to the hefty financial burdens plaguing Greece, Spain, Portugal, Ireland, Italy, et al exists.
It's just that the third-quarter reporting season is set to begin. As a result, the troubles in Europe are about to become background music, as investors once again focus on individual company fundamentals.
Based on this chart, we can expect the attention to shift in a matter of weeks.
And when it does, here are the three most important statistics we need to track…
~ Key Statistic #1: Earnings "Beat Rate"
No doubt, longtime readers tire of me saying this, but it's a proven fact that stock prices ultimately follow earnings.
Or, as Benjamin Graham famously said, "In the short run, the market is a voting machine, but in the long run it is a weighing machine."
As long as companies are producing more and more profits, stock prices are likely to charge higher.
Instead of dissecting every last earnings report to discern the trend in corporate profits, though, all we have to do is monitor the earnings "beat rate" – the percentage of companies beating analysts' expectations for profits.
A reading above 65% is particularly bullish. And anything below 50% is bearish.
~ Key Statistic #2: Revenue "Beat Rate"
With serious concerns swirling that the U.S. economy might be entering another recession, earnings growth won't be enough. Investors want more because the earnings game can be rigged – by cutting costs, boosting productivity, etc. – to conceal a drop off in demand.
Revenue figures can't be faked, however. And they represent the surest sign that demand for goods and services are increasing.
Here, too, we don't need to worry about reviewing every last company report. We just need to track the revenue "beat rate" – the percentage of companies beating analyst expectations for sales.
Again, a reading above 65% is considered particularly bullish. And anything below 50% is bearish.
~ Key Statistic #3: Guidance Spread
Since the stock market is a forward-looking beast, past results don't matter as much as expectations for the future. And that's where company guidance comes in.
Of course, companies aren't required to issue guidance, so it's common for about 50% to 55% not to do so. But we can still track the guidance of the remaining companies to determine whether or not they expect better times, worse times, or the status quo.
Specifically, we can track the guidance spread – the difference between the percentage of companies raising guidance and the percentage of companies lowering guidance.
A positive spread indicates that more companies are optimistic about the future. And a negative spread indicates that more companies are pessimistic.
As a frame of reference, the guidance spread has ranged from 1% (2Q 2011) to 5.2% (4Q 2009) since the current bull market began. So anything above 1% should be considered bullish.
Bottom line: The more companies that can beat earnings expectations, beat revenue expectations and raise guidance, the more likely the stock market is to rally into the end of the year.
Ahead of the tape,
Louis Basenese
| | |
| --- | --- |
| | Louis Basenese helped direct over $1 billion in institutional capital at Morgan Stanley before launching out as an independent analyst and co-founding one of the web's largest financial publishers. Learn More >> |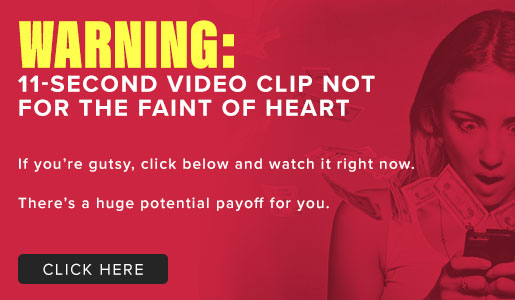 Comments (2)