Publisher's Note: I'm excited to officially welcome Lee Lowell to Wall Street Daily. Lee is a former NYMEX market maker and renowned trader, who's famous for his bestselling book, Get Rich With Options. Today, Lee is fed up with the market's prevailing mood swings, and discusses a way to squeeze it for every last dollar (I mean that, literally). Enjoy! – Robert Williams
********
With the Dow down as much as 2,320 points since July 21, and all the unfavorable news overhanging the United States and Europe, one might be a little wary of buying stocks.
If you fall into this category, take notice…
I'm about to reveal an ingenious options strategy that allows you to 1) get paid upfront cash and, 2) buy quality stocks at prices even lower than where they are now. Do I have your attention?
I'm talking about incorporating a sound put-selling strategy into your investment acumen. Put selling doesn't garner much (if any) press, but that's a good thing because it leaves more trading opportunities for us.
Here's the basic strategy…
Selling put options obligates you to buy any stock you want at any price you choose. In exchange for your commitment to buy that stock, the opposing party (the buyer) will pay you upfront money at the onset of the transaction.
The money appears in your trading account the moment the trade is executed. (Pretty cool, right?)
Now, from this point forward, let's take the October 3, 2011 trading action on Microsoft (Nasdaq: MSFT) to use as an example of how a trade would evolve.
Say you think Microsoft is a good buy at $25 per share. Well, how about buying it at $20 per share? Would that entice you?
If so, you could sell 10 put option contracts on Microsoft that expire in April 2012 (all options have an expiration date) at $20 per share and receive a tidy $1,000 just for making the transaction.
The trade would obligate you to buy 1,000 shares of Microsoft at $20 per share at any time until option expiration in April 2012. In exchange for keeping your promise to buy Microsoft at the price you want ($20), the put option buyer pays you $1,000 just for your effort – immediately.
Again, this money gets deposited straight into your trading account.
How does it work… and why would someone pay you money in exchange to buy a stock cheaper than where it trades now?
Take a look at the graphic below, which shows a sampling of put option prices on Microsoft stock that expire in April 2012.
The "Symbol" column holds all the strike price levels, which represent the prices you can obligate yourself to buy Microsoft. Since we've chosen $20 as a desired level, we scan over to the bid column to see what someone is currently paying to buy those particular option contracts.
The $20 put option contract has a current bid of $1 per contract, meaning the put option buyer will pay you $100 for each one of those options that you sell to him. Since each option contract is equivalent to 100 shares of stock, and you're interested in trading in 1,000-share blocks, you'll sell 10 contracts and receive $1,000 for the trade.
What happens next? You simply wait to see where Microsoft trades over the next few months. If it remains above $20 by April 2012 expiration, the trade will expire – but you get to keep your $1,000 payment free and clear.
If Microsoft finishes below $20 at April 2012 expiration, then you'll fulfill your obligation and buy 1,000 shares of Microsoft at $20 per share. Plus, you still get to keep your $1,000 payment.
Now for the million-dollar question – one that I'm asked more than any other question on earth… What's the catch!?
For those of you who are already subscribers of WSD Insider, the answer can be found on page seven of our just released October/November issue.
If you're not a subscriber yet, you're missing out on a ton of relevant moneymaking content – especially in this market.
To join the WSD Insider Nation (i.e. – Wall Street Daily on steroids), click on the link below.
Yes, I'd like to sign up for WSD Insider.
Ahead of the tape,
Lee Lowell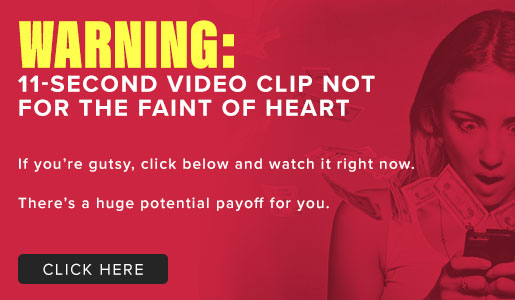 Comments (2)