Almost a year and a half after Apple released its first iPad into the wild, its tablet lineup continues to dominate the industry.
Competing devices from Research in Motion (Nasdaq: RIMM), Samsung (SEO: 005930), HTC (TPE: 2498), Motorola (NYSE: MMI), LG (NYSE: LPL), Acer (TPE: 2353) and Dell (Nasdaq: DELL) haven't been able to derail Apple's success thus far.
But its reign could be coming to an end.
Amazon (Nasdaq: AMZN) just announced that it's releasing what looks to be the king of the Android tablet lineup – the Kindle Fire.
So what makes me – along with several analysts sounding off in the blogosphere – think this device is on the path to tablet stardom?
Two reasons: price and speed.
Amazon's Gambling With a Stacked Deck
With all the tablet hype this year, it's shocking that only about 8% of adults actually own one. 
It could have something to do with the fact that they're not exactly cheap.
Consider: Buying a base model iPad 2, Samsung Galaxy Tab 10.1, or HTC Flyer would set you back $499…  The 7-inch Galaxy Tab runs $370… and Acer's Iconia costs around $400.
That's why consumers went crazy and scooped up all available HP (NYSE: HPQ) TouchPads when the company slashed the price to $99 in August.
And it's also why everyone was shocked when Amazon priced its 7-inch Kindle Fire at a mere $199.
Piper Jaffray analyst, Gene Muster's, says Amazon will actually lose about $50 for each Kindle Fire sold.
So is this a bonehead move or a savvy business decision? I'm thinking the latter. 
Fast Company says it best: CEO Jeff Bezos "isn't concerned… [as] the world's largest online retailer… it can use that leverage to stomach a short-term hit for a long-term future of getting more customers hooked on Amazon's services and content."
Either way, the shockingly low price is bound to push fence sitters over the edge as we approach the holiday season.
And the competition is already shaking in their boots… Immediately after Amazon announced the Fire, the price of RIMM's Playbook tablet was dropped to $299 at major retailers. And rumor has it RIMM will soon follow HP's lead with a $99 fire sale.
But price isn't all this tablet has going for it…
Tapping into Amazon's Cloud Services
Kindle Fire's web browser – called Silk – is where the tablet really vaults over the competition.
Silk allows consumers to tap directly into Amazon's cloud-computing infrastructure. It's the same technology that helps companies like Netflix (Nasdaq: NFLX) keep web traffic and streaming content flowing even when they experience spikes in volume.
As Amazon puts it: "A typical web page requires 80 files served from 13 different domains. This takes a regular browser hundreds of round trips, and adds seconds to page load times… Silk uses the power and speed of [our cloud] server fleet to retrieve all of the components of a website simultaneously, and delivers them to Kindle Fire in a single, fast stream."
Translation: It promises to be the fastest tablet browsing experience you can get right now.
Granted, the Kindle Fire is fighting an uphill battle. According to a recent survey by Baird Research & Insights, 94% of potential tablet buyers are currently ogling the iPad.
But once Amazon's game-changing device hits the market in November – with its attractive price and silver bullet browser speeds – it's certainly capable of poaching a fair share of would-be iPad buyers. As always, I'll be tracking its progress very closely. So stay tuned.
Good investing,
Justin Fritz
| | |
| --- | --- |
| | Justin Fritz joined the financial publishing business seven years ago (after a brief two-year stint teaching seventh-grade English). He served as Wall Street Daily's Executive Editor for three years. He also worked as Senior Writer, focusing mainly on technology and biotech coverage. Learn More >> |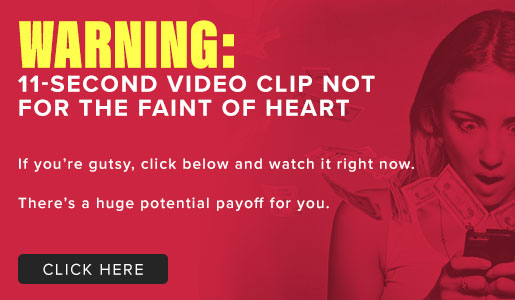 Comments (2)