There's nowhere to run and hide! Even mainstream newspapers are overrun with fretful headlines about the debt crisis in Europe. And the panic is spilling over into the U.S. stock market, too.
In fact, the latest research out of Bespoke Investment Group proves Europe has a stranglehold on U.S. stocks.
Since July 7, the S&P 500 index is down roughly 15%. If we parse the intraday trading activity, though, most of those declines occurred while European markets were open (until 11:30 AM EST).
But once the European markets close, it's a whole different ballgame. The panic trading overseas can't influence U.S. stocks. And the S&P 500 is actually holding its ground.
Take a look:

Of course, the epicenter of the European sovereign debt storm is Greece. And odds swing wildly each day whether or not the country is going to default.
Here are three reasons why I'm convinced that's exactly what needs to happen…
History Says We're Overdue for a Default
Despite the popular belief that sovereign debt defaults are rare and catastrophic occurrences, history proves that they're quite regular.
As this chart reveals, every few decades or so the number of countries defaulting or restructuring (i.e. – receiving aid to avoid a default) spikes dramatically. The last time defaults jumped noticeably was around 1990. And by that measure, we're about overdue for another spike.
And the truth is, Greece is a serial defaulter.
In the modern era, the country's reneged on its government bond obligations five times (in 1826, 1843, 1860, 1894 and 1932), as Eric Fox of Investopedia reveals. Even more startling is the stat that Greece has been in default roughly 50% of the time since the country gained independence.
I assure you, if the country defaults one more time, it's not going to be that big of a deal. So the first reason Greece needs to default is because the market can absorb it.
I'm not alone in my thinking here, either. Famous investor, Jim Rogers, believes that Greece can't default fast enough saying, "It would be good for Europe, it would be good for Greece, it would be good for the world."
Preach on, brother!
Sacrifice One to Save the Others
Ironically, the next reason Greece just needs to get it over with and default is because the markets can't handle a default by a bigger and more significant country like Italy or Spain.
As my colleague and friend, Karim Rahemtulla, shared Monday, these countries are sitting on much bigger debt levels. What's worse, they're being asked to share the burden of bailing out Greece, too.
You see, the bailout packages for Greece are split across the 17-nation eurozone, according to their stake in the European Central Bank. And the percentages are material for Italy and Spain, at about 12.5% and 8.3%, respectively.
Long story short, we need to stop putting the more significant countries in harm's way by forcing them to bail out a country destined to default again. And let them instead focus on getting their own financial houses in order.
Even Buffett Says Buy!
The last reason we need Greece to default is simple – it's the only way U.S. stocks are going to get back to trading on the underlying company fundamentals.
As Benjamin Graham said, "In the short run, the market is a voting machine, but in the long run it is a weighing machine."
And right now, the European markets have hijacked the voting booths and convinced all investors that the future outlook is bleak. But that's hardly the case!
Heck, we got all the confirmation we needed this week that the prospects for U.S. stocks are attractive.
What am I talking about? The news that billionaire, Warren Buffett, is buying back shares of his own company, Berkshire Hathaway (NYSE: BRK-A), of course.
The company authorized a stock repurchase plan for the first time in four decades!
Clearly Buffett's looking past the short-term bumps in the road and believes in the long-term prospects for U.S. stocks. Do you want to bet against his track record? Me either!
Bottom line: Greece has defaulted countless times before and the global financial system didn't collapse. This time will not be different. So let's get it over with already. Then and only then can we hope for U.S. stocks to trade based upon their solid and improving fundamentals.
Ahead of the tape,
Louis Basenese
| | |
| --- | --- |
| | Louis Basenese helped direct over $1 billion in institutional capital at Morgan Stanley before launching out as an independent analyst and co-founding one of the web's largest financial publishers. Learn More >> |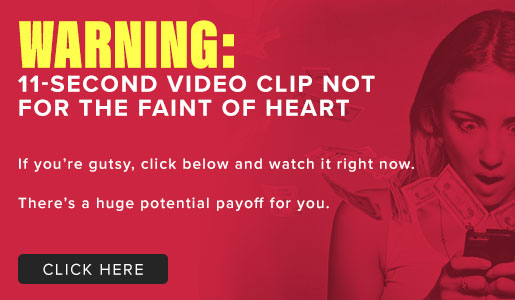 Comments (1)