Scientists at Tel Aviv University have just taken brain-computing technology to a whole new level.
Instead of building computers that compete head-to-head with the human brain – like IBM (NYSE: IBM) is currently doing – Professor Matti Mintz and his team have developed a technology that will eventually replace parts of the human brain altogether.
The revolutionary synthetic chip they're currently testing has the potential to restore any lost function from brain damage and boost the power of a healthy brain.
Here's how it works…
Creating Artificial Brain Parts
 The process started when scientists began recording the signals received and sent within the cerebellum.
Luckily, mapping the activity in the cerebellum is relatively simple when it comes to the human brain. As Professor Mintz says, "We know its anatomy and some of its behaviors almost perfectly."
As a result, scientists are able to infuse the recorded signals onto a synthetic chip. 
The chip is then placed outside the skull and connected to the brain with electrodes. Their hope was that the chip would fully replicate the cerebellum's response to the brain's signals.
Spoiler alert: It worked!
In order to determine its effectiveness, scientists tested a rat's reflexes after shutting down its cerebellum. To test the cerebellum's motor learning capabilities they decided to initiate the most common experiment – eye-blink conditioning.
When the researchers plugged in the artificial cerebellum, the rat was able to learn the blink response correctly – proving that the chip could successfully repair the link between the disabled cerebellum and the rest of the brain.
Of course, this breakthrough goes far beyond just preventing rats from getting dry eyes…
The New and Improved Human Brain
The next step is to enhance the technology and the process of wiring the chip to the human brain. Eventually, this will allow them to manufacture chip replacements for more sophisticated areas of the brain. 
Francesco Sepulveda, of the University of Essex in Colchester, says, "The circuitry mimics functionality that is very basic. Nonetheless, this is an exciting step toward enormous possibilities… [And it] demonstrates how far we have come toward creating circuitry that could one day replace damaged brain areas and even enhance the power of the healthy brain." 
It's not hard to imagine what this type of technology can do for patients who've lost partial brain function, like stroke victims.
And New Scientist adds that it could eventually "enhance healthy brain function and restore learning processes that decline with age."
Unfortunately, this technology might not be ready for mainstream use for decades, according to Professor Mintz. Nonetheless, it's still a fascinating peek into the future of medicine.
Good investing,
Justin Fritz
| | |
| --- | --- |
| | Justin Fritz joined the financial publishing business seven years ago (after a brief two-year stint teaching seventh-grade English). He served as Wall Street Daily's Executive Editor for three years. He also worked as Senior Writer, focusing mainly on technology and biotech coverage. Learn More >> |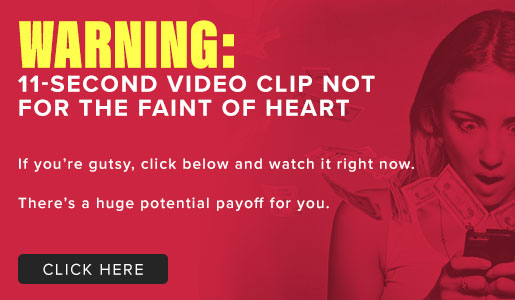 Comments (2)