Note from Louis Basenese: I'm handing the reins over to our Publisher, Robert Williams, today who's presently covering the problem of wage disparity in this country. He calls it the economy's "silent killer." I suspect some of the facts may surprise you.
********
America's unemployment problem is getting a lot of well-deserved attention, as it's still running north of 9%.
In fact, the U.S. Department of Agriculture is forecasting that enrollment in the food stamp program will exceed 43 million Americans in 2011 – smashing the all-time record.
A few months back, approximately 10,000 people showed up over a three-day period to apply for just 90 jobs making washing machines in Kentucky for $27,000 a year. Ouch!
But what's unfairly getting far less coverage is our collectively suppressed wages.
Have you noticed your wallet's a little lighter? Well, there's a reason for that…
It's Like Robin Hood in Reverse These Days…
In 1950, the ratio of the average executive's paycheck to the average worker's paycheck was about 30-to-1.
Since the year 2000, that ratio has exploded to between 300- to 500-to-1.
This past decade was absolutely unique because it represented the very first time in history that the economy expanded for six consecutive years (2001-2007), yet, during that very same period, household incomes declined and poverty levels rose!
Such behavior in wages is completely unnatural.
However, when you tighten the lens, things make a lot more sense…
Between 2002 and 2007, the very top tier of American earners saw their incomes rise by 10%.
Between 2001 and 2006, over 53% of national income was going to the top 1%, meaning more than $0.50 of every $1 pocketed by Americans during that timeframe accrued to the richest one in 100 households.
The top 0.01% of Americans now individually earns more than $35 million a year.
They earn $1 out of every $17 – the group's highest amount since data collection began in 1913.
Wall Street Pays Itself Very Well
So who's earning all this money?
Well, it's NOT celebrities, athletes, entertainers, or artists.
Rather, the vast majority goes to CEOs of public companies or other high-level executives, with a growing number of them coming from finance and banking. (Surprised?)
They're getting fabulously richer while the rest of us hold steady or get worse.
They increase their wealth in good times and in bad times.
When the market tanked two years ago, Wal-Mart workers lost about 18% of their 401(k)s' value.
Yet Wal-Mart's CEO saw gains of $2.3 million in his $47 million retirement plan.


Get this…
From 1979 to 2006, the average American household income increased from $47,900 to $71,900 – a modest 50% increase in 30 years.
Over the same period, America's top-tier of earners saw their income increase from just over $4 million per year to nearly $24.3 million – a 507% increase!
Trickle Up Economics
The hidden cost to us all is that the super-rich don't spend their money at a rate fast enough to keep the economy humming along.
For example, in 2007, Kenneth Lewis earned around $100 million as the CEO of Bank of America.
To spend it all, he'd have to buy $273,972.60 worth of goods and services every day, including weekends.
Even with 12 hours of every day dedicated to spending money, a Lewis-esque earner would still have to spend $22,831 every hour… or $380.52 every minute.
Don't expect it to ever happen.
Policymakers take notice…
Until the middle class is expanding its wealth, too – in real dollars – the economy has absolutely no chance of ever regaining its past glory.
If you're interested in knowing more about this serious subject, Jacob Hacker and Paul Pierson co-authored a book called Winner Take All Politics – How Washington Made the Rich Richer – and Turned its Back on the Middle Class.
In fact, a lot of the research in this article comes from that book.
One could argue that wage disparity is more urgent to our country's well-being than the debt crisis or the falling dollar.
The above chart clearly shows that wage suppression actually predates our two prevailing crises. And yet, sadly, most Americans don't have a clue.
Ahead of the tape,
Robert Williams
| | |
| --- | --- |
| | In addition to once being a full-time trader of equities and equity derivatives, Robert has also served as the lead financial analyst for a Forbes top-50 private corporation and as an analyst for an institution whose endowment is among the largest in the world. Learn More >> |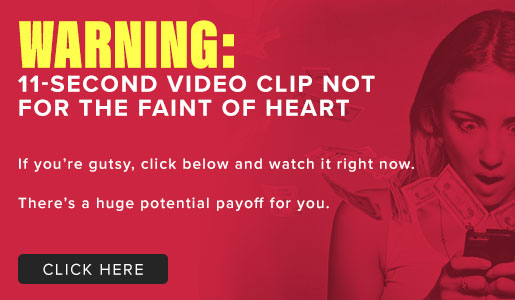 Comments (1)