Europe is in the midst of a major political crisis.
Oh, there's a financial crisis, too.
The political crisis was originally an offshoot of the financial crisis. Yet it's now the bigger elephant in the room.
You see, the weakest sisters of the Union – affectionately dubbed "the PIIGS" (Portugal, Ireland, Italy, Greece and Spain) – are bringing down the strongest players faster than anyone could have imagined.
Greece, Portugal, Ireland and Spain have already seen their sovereign debt downgraded. And last week, Italy followed suit with a ratings cut of its own.
Sure, Greece and Ireland have already failed. But those economies are small enough to be contained.
What really worries me is the potential for countries like Italy, Spain, or even Portugal to fail. Because if one of them goes under, the result would be catastrophic for the United States…
Note to Europe: Crank Up Your Printing Presses
The problem is that larger countries, like Spain and Italy, are sitting on outstanding debt levels in the multi-trillions.
While each country is a member of the European Union, each holds debt issued and backed by their individual governments.
So when those debts – held in bonds – begin to sell off on fears that the individual countries will not pay back the principal, interest rates on the bonds skyrocket.
Refinancing the debt then becomes next to impossible. Just ask Greece!
Such a scenario can only lead to two outcomes…
Outcome #1: The country defaults on its debt. It pays no interest or principal and essentially enters bankruptcy, which means restructuring payments to creditors…
Outcome #2: Someone steps in and guarantees the debt of the country in question, acting as a backstop.
The way I see it, Germany is in the best position to step in, mostly because it holds sway along with France (to a lesser extent) over the future of the Union.
What needs to happen, and what likely will happen, is this…
The eurozone takes action and backstops all the debt of all the countries by forming some type of Eurobond. It really has no other choice.
Of course, that means it will have to print money to cover euro-denominated debt and harsher austerity measures, which explains exactly why this crisis turned political.
How would you feel about paying extra taxes to bail out a country you don't even live in?
It's like throwing good money down the drain.
While I believe there's no other choice but to print more money, the political climate will only get more heated as a decision on what to do nears.
A Euro Crash Would Reverberate Around the Globe
The only alternative to a backstop is a major crash in financial markets and the euro, both of which will lead to a lower standard of living and recessionary times.
So trust me when I say that this European situation is the biggest story right now!
Not even U.S. unemployment or the political gridlock in Washington can have the type of effect on the U.S. economy and stock market that this European mess will have.
It's simply not a problem that the United States or the rest of the world can avoid.
The reality is that a European crash – even a slowdown – would have a devastating impact on U.S. growth.
After all, Europeans are big spenders of American goods and services. And if that spending is reduced, as it will be, it pushes any meaningful economic recovery much further into the future.
Plus, if Europe crashes, it will take down major banks, which are the holders of this "toxic" sovereign debt.
Once that happens, it will be Lehman/Bear Stearns all over again.
Remember when your portfolio was down 40%?
Ahead of the tape,
Karim Rahemtulla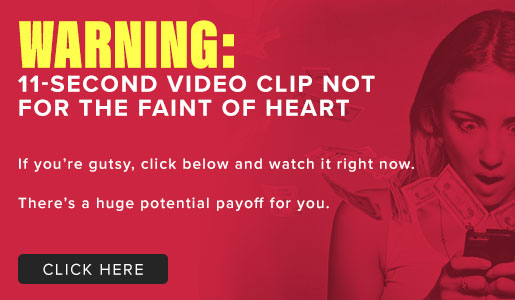 Comments (1)