A little over a month ago, I said, "It's just a matter of when, not if, a [takeover] deal is announced for Nokia (NYSE: NOK) and Research In Motion (Nasdaq: RIMM)."
You'll recall, both companies are sitting on a treasure trove of patents in the wireless space. And as Google's (Nasdaq: GOOG) $12.5 billion deal for Motorola Mobility (NYSE: MMI) proves, such patents are hot commodities and enormously valuable.
Well, I still believe it's just a matter of time before both Nokia and Research In Motion are acquired. However, one subscriber recently took me to task, telling me I should stop sitting on the fence and should pick the one I think will be taken over first.
Fair enough. But instead of making a random guess, let's go about this systematically and pit both companies against each other in a stock war.
Rules of Engagement
Just as we did with Visa and MasterCard, and Cisco and Intel, the way a stock war works is simple. We conduct a blow-by-blow fundamental comparison of each company. And then determine a winner, in regards to current investment merit.
So without further ado, let's use six categories to determine which company represents the most compelling takeover target right now…
~ Business & Growth Opportunity: Nokia ranks as the world's largest manufacturer of mobile phones. And Research In Motion is the undisputed king of wireless phones for business. But both are suffering mightily in a hyper-competitive industry dominated by Apple (Nasdaq: AAPL), Google and a host of up-and-coming Asian players.
Although emerging markets represent solid growth opportunities for both firms, overall sales projections are completely uninspiring.
Case in point: Over the next five years, the average analyst expects Nokia and Research In Motion to increase sales by an average of 6.9% and 5.1%, respectively.
Mind you, both companies are undergoing a transition in operating systems. Nokia's transitioning from its Symbian platform to Windows 7. And Research In Motion is going from Blackberry 7 OS to QNX. So any hiccups along the way and those growth projections are going prove to be overly optimistic.
Long story short, nobody's buying either one of these companies based on their growth opportunities. Because they stink!
Advantage: Tie
~ Marketshare: The most lucrative segment of the mobile phone market is for smartphones. Sadly, both Nokia's and Research In Motion's stakes are plummeting.
Nokia now holds a 26% marketshare in smartphones, down from 41% last year. And Research In Motion now controls a 12% stake, down from 19% a year ago, according to Gartner.
It's true that Research In Motion holds a formidable lead in the enterprise market. But it's losing its stranglehold there, too. Two years ago, the company boasted approximately 80% marketshare. Now it's down to about 65%.
Again, potential suitors aren't going to be salivating to acquire either company for their marketshare. But from a pure percentage perspective, Nokia controls more of the market.
Advantage: Nokia
~ Patent Portfolio: The main motivation to acquire either company is to gain control over their precious patent portfolios. And as I showed last month, both companies top the charts, with Research In Motion holding a slight lead.
But that lead is much larger when you take into account the fact that Research In Motion was part of the consortium that won the recent auction for Nortel Networks' 6,000 patents.
In the end, an acquisition of Research In Motion also grants the buyer access to those patents, too.
Advantage: Research In Motion
~ Balance Sheet and Free Cash Flow: Both companies sport healthy balance sheets with over $3.50 per share in cash. But Research In Motion is more attractive because it carries no debt, compared to Nokia's $7.5 billion.
In terms of cash flow, the advantage also goes to Research In Motion.
Despite trading at a market cap almost 50% lower than Nokia's ($12.4 billion versus $21.8 billion), Research In Motion generated approximately $1 billion more in free cash flow over the last 12 months, based on Morningstar data.
Advantage: Research In Motion
~ Profitability: One of the most important profitability metrics is return-on-equity (ROE). And based on this metric, Research In Motion is the hands down winner.
The company boasts a ROE of 37.9% over the last 12 months, compared to Nokia's ROE of just 5.5%.
Credit Research In Motion's recurring revenue model for the huge disparity. Unlike any other handset manufacturer, it receives monthly income from each subscriber that uses its proprietary network for email. And it adds up.
In 2010, Research In Motion reported about 65% less sales than Nokia ($19.9 billion versus $59.6 billion). And yet it was able to book almost double the amount of profits ($3.4 billion versus $1.8 billion).
For potential acquirers, there's no doubt that a recurring revenue business, with lower overall sales but higher profits, is much more desirable.
Advantage: Research In Motion
~ Valuation: To buy low and sell high is our ultimate goal with any investment. And both stocks are much lower than they were at the beginning of the year.
Nokia's shares are off 38.4% so far. And following last week's disappointing earnings report, Research In Motion's shares are off 59.2%.
While the drop-offs are comparable, there's no comparison when we evaluate the companies on a price-to-earnings ratio basis.
Nokia trades inline with the broad market at 13 times earnings. Meanwhile, Research In Motion trades for just 3.7 times earnings.
Clearly, Research In Motion is a much bigger bargain.
Advantage: Research In Motion
And the Winner Is… Research In Motion!
In the end, it makes the most sense for a suitor to acquire Research In Motion.
The company is cheaper, more profitable and lays claim to the biggest patent portfolio. Not to mention, an activist investor – Jaguar Financial – is agitating management to spin off the patents or sell the company. There are no activist investors trying to force the hands of management at Nokia.
Bottom line: If I had to put my hard-earned capital on the line, I'd bet on a deal being announced for Research In Motion first.
But if you think differently, let me know by emailing me at feedback@wallstreetdaily.com. In about six months, we'll check up on the performance of each stock to declare the ultimate winner of this stock war.
Ahead of the tape,
Louis Basenese
| | |
| --- | --- |
| | Louis Basenese helped direct over $1 billion in institutional capital at Morgan Stanley before launching out as an independent analyst and co-founding one of the web's largest financial publishers. Learn More >> |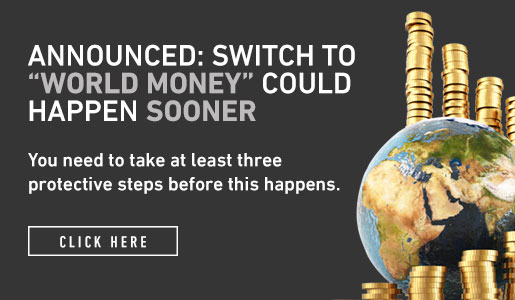 Comments (2)