It looks like investors aren't going to stop punishing Netflix (Nasdaq: NFLX) anytime soon…
Between the announcement of a new pricing structure in July… and its streaming movie partner, Starz, backing out of contract negotiations last month… Netflix shares have taken a 48% nosedive in short order.
That's likely what inspired Netflix's CEO, Reed Hastings, to pen his "heartfelt" email to subscribers yesterday.
In the letter, he sought forgiveness for lacking "respect and humility in the way we announced the separation of DVD and streaming and the price changes."
He went on to explain that the new pricing structure was necessary – mostly because the company's streaming and DVD services offer different benefits and require separate strategies.
But when his letter shifted from apology to details on the upheaval in the company's structure, things took a turn for the worse…
Essentially, he announced that the company's DVD-by-mail and streaming services would become two entirely separate business units. And while the streaming video service will keep the Netflix moniker, the DVD business is taking on the name "Qwikster."
Since most investors expect the change to crush Netflix's business, they hit the sell button in unison and drove shares to a 52-week low today. 
Was the punishment warranted?
Well, if you're an avid Wall Street Daily reader, you know that I've remained bullish about Netflix's business in the long term… and I stand by that conviction.
At the same time, though, it's tough to ignore the bonehead moves Netflix made while breaking the news yesterday.
So in the spirit of fairness, here's a breakdown of the pluses and pitfalls of Netflix's announcement…
Where Netflix Fell Short
What seems to be getting the most negative attention right now is the company's bizarre name choice for its DVD business. And I have to agree that Netflix dropped the ball on this one.
Hastings' only explanation for the name Qwikster is that it "refers to quick delivery." Okay. But did he realize the name could also double as a hacker's alias or an ice cream shop?
Not to mention that someone has already claimed the Qwikster account on Twitter. And after a brief perusal of the current owner's unsavory tweets, it's obvious that Netflix didn't conduct adequate research before settling on the name.
Let's not forget the fact that creating two separate services can be tricky for hybrid users (i.e. – those of us who continue to pay for streaming video and DVD by mail).
The current one-stop-shop website made it easy to see whether a movie was available for instant streaming, DVD, or both. Making Qwikster an entirely separate website adds an unwanted step to the process. Such an inconvenience, although minor, could turn subscribers off in a heartbeat.
So it's not hard to see how Netflix shot itself in the foot (again) with this news.
But wait. There is a silver lining…
A Streamlined Business Model Reaps Rewards
According to Benchmark venture capitalist, Bill Gurley, dividing Netflix might end up saving the company tons of money in licensing fees.
You see, in order to keep streaming content running, Netflix pays a licensing fee to movie studios based on its subscriber numbers.
And Gurley thinks the studios might be upping the stakes, making Netflix pay up for all subscribers. Even those who never watch streaming video. So separating the businesses splits the total subscriber base into two segments, allowing Netflix to slash licensing costs significantly.
That translates to more cash for the company to use in expand its streaming library, therefore strengthening its new core business.
Furthermore, by creating teams to work on each business separately, the company's now able to expand its mailing business to include video games for Microsoft's (Nasdaq: MSFT) Xbox 360, Sony's (NYSE: SNE) PlayStation 3 and Nintendo's Wii.
Currently, the biggest player in the video game rental space is GameFly, which charges $15.95 a month to rent one game at a time.
Hastings hinted that Qwikster's pricing structure for games would be "similar to our [$2] upgrade option for Blu-ray." That doesn't necessarily mean that the video game option would cost $2 a month. But for some users, it's certainly not a bad incentive to stick around.
Bottom line: Netflix could have handled the monumental move much smoother and the missteps are bound to trigger more knee-jerk reactions from investors in the short term.
However, since the move shows that Netflix is streamlining its business and expanding its services to offer video games, I'm convinced that the backlash from consumers and investors alike will eventually cool off. And with Goldman Sachs' recently adjusted six-month price target of $270 – over double what shares are trading for right now – Netflix is looking like a solid play for all you value investors out there.
Good investing,
Justin Fritz
| | |
| --- | --- |
| | Justin Fritz joined the financial publishing business seven years ago (after a brief two-year stint teaching seventh-grade English). He served as Wall Street Daily's Executive Editor for three years. He also worked as Senior Writer, focusing mainly on technology and biotech coverage. Learn More >> |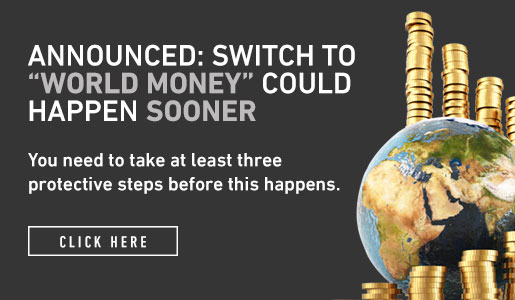 Comments (2)