Last month I discussed how MIT researchers had discovered a groundbreaking way to power your portable electronics. And how it could one day make the lithium-ion battery obsolete.
Well, Researchers at the University of Leeds just discovered a breakthrough battery technology that should give lithium ions a fighting chance.
And not only should their new battery upgrade hit the market long before anything coming out of MIT's lab, but it's also far superior to current lithium ions in some very significant ways.
Let me explain…
Amazing Results From a Simple Upgrade
A traditional lithium-ion battery is made up of a few basic elements. There are two electrodes for charging, a separator to keep it from short-circuiting and a liquid electrolyte, which connects the electrodes.
The new battery design, however, replaces the liquid electrolyte with a gel-like polymer.
As the technology's developer, Professor Ian Ward, puts it: "It's made using the same principles as making a jelly. You add lots of hot water to gelatin – in this case there is a polymer and electrolyte mix – and as it cools it sets to form a solid, but flexible, mass."
And thanks to this innovative recipe, the new "jelly battery" is able to outperform existing lithium ions in three important ways:
It's more flexible.
Researchers say that the gel polymer can easily be "shaped and bent to fit the geometries of virtually any device." Meaning it can be customized to fit in devices more quickly than standard batteries.
It's safer.
Safety concerns over lithium-ion technology – most notably, a tendency to catch fire – have led to several battery recalls. In 2006 alone, Dell recalled four million laptop batteries. With the new process, though, "there's no excess flammable solvents or electrolytes. All the solvents are bound into the polymer at a molecular level." So there's much less risk for combustion. And there's no longer a need for a separator between the electrodes.
It's cheaper.
Ward says that it's cheaper "because the [separators] are expensive [and] the process of making batteries at the moment is generally rather laborious… We can do it in an instant step at a very fast rate." As a result, researchers believe this technology could cut costs by 10% to 20%.
Better yet, the jelly battery isn't just sitting in a lab with no hope of going mainstream for years to come.
Leeds has licensed the technology to California-based, Polystor Energy Corp. And the company is already attempting to commercialize the cells for use in consumer electronics.
So we'll hopefully see a commercial-ready version of the technology soon. And if it takes off, don't expect this battery to stop at powering portable devices.
As BBC News says, "Once on the market, the lithium jelly batteries could allow lighter laptop computers and more efficient electric cars."
And as usual, we'll track any new developments as they arise. So stay tuned.
Good investing,
Justin Fritz
| | |
| --- | --- |
| | Justin Fritz joined the financial publishing business seven years ago (after a brief two-year stint teaching seventh-grade English). He served as Wall Street Daily's Executive Editor for three years. He also worked as Senior Writer, focusing mainly on technology and biotech coverage. Learn More >> |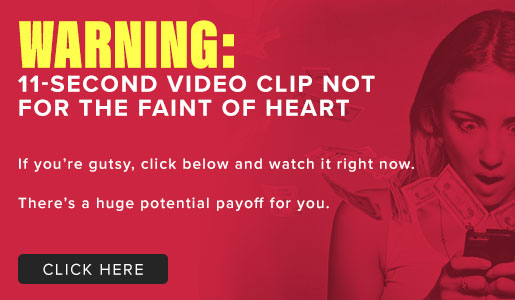 Comments (4)