Turns out, I'm not the only one on the hunt for off-the-beaten path and better performing assets than gold.
Recall, two weeks ago I highlighted how New York City taxi cab medallions trounced the performance of gold, rising 1,030% since 1980.
And now Bloomberg Businessweek is suggesting that guns and specifically, gun manufacturer Sturm, Ruger & Co. (NYSE: RGR), also trounce the performance of the yellow metal.
Take a look.
Pretty impressive. And a compelling argument to purchase shares of gun manufacturers, right? Not so fast.
What the Bloomberg article fails to mention is that the only other publicly trade gun maker – Smith & Wesson Holding Corp. (Nasdaq: SWHC) – didn't perform nearly as well.
While Sturm's stock is up about 400% since President Obama took office, Smith & Wesson is only up about 20%.
What could possibly account for such a massive discrepancy? Underlying business fundamentals, of course.
Simply put, Smith & Wesson is unprofitable, reporting losses of $1.44 per share last year. In comparison, Sturm is profitable, reporting earnings of $1.60 per share last year.
Bottom line: The suggested superiority of guns over gold is misleading. As we've said countless times here before, it's earnings that ultimately determine share price. And the latest performance of Sturm only serves as further proof.
Incidentally, if you're still looking for an alternative investment to gold, I'd still stick with taxi cab medallions.
Ahead of the tape,
Louis Basenese
| | |
| --- | --- |
| | Louis Basenese helped direct over $1 billion in institutional capital at Morgan Stanley before launching out as an independent analyst and co-founding one of the web's largest financial publishers. Learn More >> |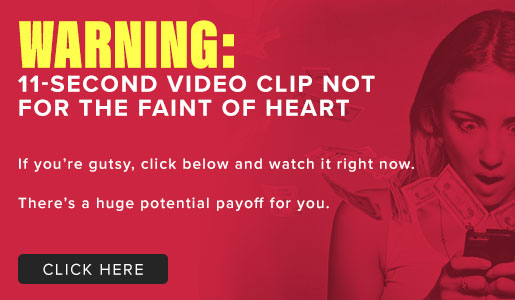 Comments (1)