What a way to start September! In the first three days of trading, the Dow has endured triple-digit declines.
But we shouldn't be surprised. After all, it's common knowledge that this is the worst month for the market.
Over the last 100, 50 and 20 years, the Dow has averaged monthly declines of 0.83%, 0.79% and 0.60%, respectively, according to the number crunchers at Bespoke Investment Group.
At first blush, that might not sound too terrible. Until you realize that only one other month (February) averages declines over all three periods, too. And yet the February declines pale in comparison at 0.12%, 0.03% and 0.10%.
With such a strong (and negative) historical precedent, should we just cash out of stocks now and wait for October to roll around to invest again? Heck no!
As Mark Twain wrote, "October. This is one of the peculiarly dangerous months to speculate in stocks. The others are July, January, September, April, November, May, March, June, December, August and February."
In other words, every month in the stock market can be a hair-raising and potentially costly undertaking. But that shouldn't deter us from staying the course and staying invested in the market.
With that in mind, here are two keys to successfully navigate the worst month in the market. And even better, they'll position your portfolio to profit in the months ahead…
1. Trailing Stops: They Do a Portfolio Good
Everyone knows we should cut our losses early and let our profits run. But very few investors do it.
That's where trailing stops come in…
Using trailing stops takes the guesswork out of deciding when to sell. Plus, it's the only strategy I know that allows us to let our winners ride (to maximize profits) and cut our losers early (to preserve principal).
I know, I know. Telling you to use and stick to a trailing stop discipline is like saying, "Be sure to drink your Ovaltine."
But just do it!
The alternative is to try to time the market. And nobody can do that consistently.
2. Create a Wish List
The most hackneyed investing adage of all time is definitely Baron Rothschild's, "The time to buy is when there's blood in the streets."
Despite widespread familiarity, though, few investors actually do it.
That's because in the bloodiness of a downturn, most of us get shell-shocked. We get too afraid to buy anything. The only way I've found to overcome such paralysis is to know in advance what you want to buy.
Or more simply, adopt a Boy Scout mentality and be prepared for a market downturn! We know they happen with regularity.
Specifically, I suggest you put together a short-list of fundamentally strong companies – ones with compelling and innovative products, enjoying steady quarter-over-quarter growth – that you'd like to own at a much lower price.
One such company on my wish list is MAKO Surgical (Nasdaq: MAKO), a maker of robotic surgical systems and implants for orthopedic knee procedures.
Ultimately, when you know what you want to buy and a downturn hits, it's much easier to pull the trigger. And it usually ends up being a profitable decision, too.
Consider: If you stepped up to buy MAKO after the last market selloff – in late July to early August – you'd be sitting on a tidy profit of 75% right now.
If the market sells off this month, and drags shares of MAKO below $25, I'm stepping up to buy without flinching. You need to identify several stocks you're willing to do the same with.
Bottom line: Stick to a disciplined exit strategy, not some market-timing strategy, to determine your exits from the stock market. And get to work on that short-list of companies you'd love to own at lower prices. It could come in handy in the weeks ahead.
Ahead of the tape,
Louis Basenese
| | |
| --- | --- |
| | Louis Basenese helped direct over $1 billion in institutional capital at Morgan Stanley before launching out as an independent analyst and co-founding one of the web's largest financial publishers. Learn More >> |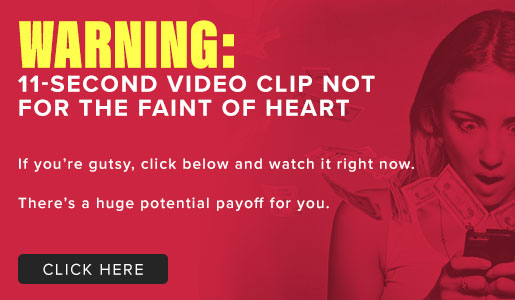 Comments (1)