Recall, on July 12 – the day before Netflix (Nasdaq: NFLX) shares reached a 2011 high – the company announced a price hike for some of its services.  
Anticipating a massive subscriber exodus, investors sold off the stock, sinking shares 31% in just over a month.
Well, the bears are back again.
Last week, right when the stock was regaining some of its upward momentum, Netflix's streaming video partner, Starz, decided not to renew its contract. And as a result, investor panic drove shares down 11% overnight.
But don't be similarly spooked by the news. Because a closer look reveals that the punishment investors are sending Netflix's way is premature.
Let me explain why…
Reason #1: A Starz exit doesn't affect the vast majority of its users.
With Starz's 1,000 streaming video options – including exclusive online movie rights from Sony (NYSE: SNE) and Disney (NYSE: DIS) – it might seem like losing Starz would put a huge dent in Netflix's business.
Except Starz wasn't exactly a smash hit with subscribers.
As CEO Reed Hastings puts it, "Starz was a huge part of viewing on Netflix several years ago because it was some of the only mainstream content we offered. Over the years we spent more and more licensing great TV shows from all four broadcast networks and many cable networks. And we have licensed first-run movies from Relativity, MGM, Paramount, Lionsgate and others."
You see, with over 20,000 streaming options to choose from, only about 8% of Netflix's viewers are tuning in to watch Starz content.
And Hastings expects that number to drop to 5% as Netflix teams up with other studios.
Reason #2: $300 million in cash allows Netflix to expand on its own.
According to a statement from Starz, its decision not to renew is part of a "strategy to protect the premium nature of our brand by preserving the appropriate pricing and packaging of our exclusive and highly valuable content."
Translation: Starz wanted more money. And Netflix wasn't buying.
While the previous four-year contract between Starz and Netflix was valued at around $30 million, analysts are estimating that Starz was fishing for closer to $300 million this time around.
So that's just more cash Netflix can use to license content from other studios.
And since the deal with Starz doesn't end until February, Netflix has time to do some shopping.
Better yet, according to one Jefferies analyst, Netflix could even decide to go behind Starz's back and independently strike deals with its production studio partners.
Reason #3: Starz could come crawling back to Netflix.
There's no guarantee that Starz won't return to contract negotiations.
In fact, Wedbush Morgan Securities' analyst, Michael Pachter, expects Starz to eventually give in:
"They can't afford to lose each other… Everybody is counting on Starz to get somewhere between $200 million and $300 million. I think [Starz] will take less, but maybe they won't offer Sony films."
Bottom line:Even if Starz decides to pull its content from Netflix for good, the impact isn't going to kill Netflix's core business. Not even close. With 23 million subscribers and another 400,000 on the way this quarter, now is definitely not the time to give Netflix shares the boot.
Good investing,
Justin Fritz
| | |
| --- | --- |
| | Justin Fritz joined the financial publishing business seven years ago (after a brief two-year stint teaching seventh-grade English). He served as Wall Street Daily's Executive Editor for three years. He also worked as Senior Writer, focusing mainly on technology and biotech coverage. Learn More >> |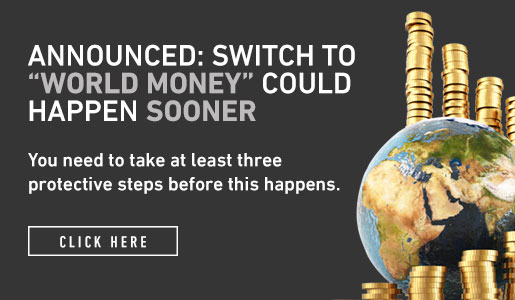 Comments (1)