"Chance favors only the prepared mind." – Louis Pasteur
Pasteur uttered these words more than a hundred years ago. They seem logical and brimming with common sense, right?
Well, you'd be surprised by how many investors fail to heed these pearls of wisdom.
Over the past couple of weeks, we've seen a strong market bounce following a couple of weeks of mayhem.
During this time, the market's volatility – as measured by the VIX – has soared by over 100% at one point… and settled to a level of over 50%.
Currently, the VIX is above 30, implying that the market's wild ride is far from over.
What exactly does the number "30" mean in laymen's terms?
Simply put, it means that the market is expecting a 2.5% directional move in the S&P 500 over the next month (30 divided by 12). Whether the move is up or down is yet to be determined.
That may not sound like much, but one must consider the annualized implication…
You see, 2.5% over a single month translates into a 30% move over the year – in one direction or the other. Now that's significant!
A move of that magnitude is NOT likely in many cases, but… based on daily volatility, it is an "implied" move with a probability exceeding 50%.
That's why I always watch the VIX, especially during times of extreme optimism or pessimism.
Historically, during calm times, the VIX trades at around 15, implying a monthly move of 1.25% or 15% annualized – much more palatable.
At the height of the recent correction, the VIX hit almost 50, which meant panicked investors were expecting a drop of almost 50%… or, if you're an optimist, an upward move of 50%.
Get this…
During the crash of 2008/2009, the VIX moved to a level of almost 90 – a level that has not been seen since and hopefully will not be seen again.
That "90" reading meant investors were selling with expectations that the market would go to almost zero!
Indeed, the VIX is a great indicator of sentiment. It's not always exactly accurate, but it helps to interpret the flow of money into either the short or long side of the market.
As the VIX does its current dance above 30, it tells us that nervousness is still the prevailing condition in the market, with a bias to the downside.
Rather than panic, now's a great time to put together an action plan for what to buy should panic actually ensue.
The prudent choice is to focus on dividend-paying shares – particularly the ones raising their dividends in this market.
Of course, set some risk capital aside, as well, to speculate on the companies most likely to move higher fastest during a recovery.
Panic can be a good thing for the "prepared mind."
Ahead of the tape,
Karim Rahemtulla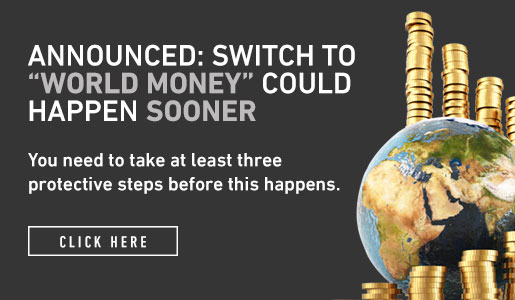 Comments (2)