It's Friday and you know what that means – fresh investing insights with the help of a few graphics.
This week, I only have one picture to share with you. But it's worth more than its weight in gold.
You see, despite the recent rally above $1,800 per ounce – and the Gremlin-like multiplication of cash for gold stores across suburbia – gold is not the best-performing or most precious commodity out there.
So what is? The answer might surprise you…
The Biggest Bull Market You've Never Heard Of
Since 1980, gold's up about 181%. Not bad.
Until you realize taxi medallions – the licenses to drive a cab in New York City – are up a mind-boggling 1,030%.
How can that be? Well, supply is strictly limited thanks to extreme government regulation. Very few additional medallions have been issued since 1937.
As a result, prices have jumped from $2,500 in 1947 to about $678,000 this year, according to the New York City Taxi and Limousine Commission.
Even more impressive, medallion prices jumped more than 30% right on through the recession.
So if you're looking for an all-weather investment, forget about loading up on gold coins or a gold ETF like the SPDR Gold Shares (NYSE: GLD).
Get your family and friends together and buy a taxi medallion. If you can't rustle up that much scratch, considering buying a few shares of Medallion Financial Corp. (Nasdaq: TAXI).
The company is a leading provider of financing for taxi medallion purchases in New York, Boston, Chicago, Newark, Philadelphia and Baltimore.
At the end of last year, the company managed roughly $650 million worth of medallion loans. And as the price of medallions continues to rise, the firm benefits from the increase in total interest charges.
The fact that the company trades for less than $10 per share also makes it a much more accessible way to invest in this most precious and profitable commodity. It's definitely something to consider, instead of overweighting your portfolio too much with gold.
That's all for this week. But before you sign off, do me a favor. Let me know what you think about this column or any of our work at Wall Street Daily. All you have to do is send an email to feedback@wallstreetdaily.com or post a comment on our website.
I hope you enjoy the Labor Day weekend with family and friends.
Ahead of the tape,
Louis Basenese
| | |
| --- | --- |
| | Louis Basenese helped direct over $1 billion in institutional capital at Morgan Stanley before launching out as an independent analyst and co-founding one of the web's largest financial publishers. Learn More >> |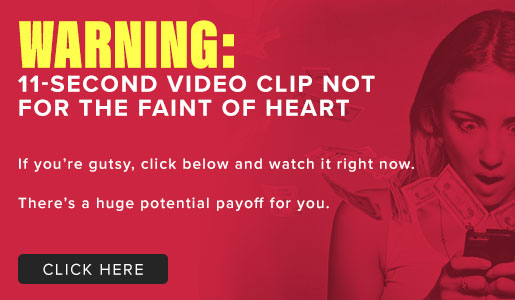 Comments (3)