"It's the new currency," yell TV pundits. "It's going to $3,000! No, make that $5,000!"
Indeed, gold is finally all the rage. From cab drivers to long lost cousins, everyone's hopping on board the gold train. (Well, everyone except the gold mining companies.)
But should you buy into the hysteria? Or should you be selling in anticipation of a pullback?
Odds are very good for gold to pull back after a hyperbolic move from $1,500 just a couple of months ago to $1,900 this past week.
As far as mining shares go, with margins up $400 (more than 25% in two months), you'd expect them to be going parabolic right about now.
Yet most aren't even trading at their 52-week highs. And not even close to their all-time highs.
What gives? Are gold mining stocks signaling something totally different than the metal itself?
The SPDR Gold Trust (NYSE: GLD) is now the largest ETF, eclipsing the SPDR S&P 500 ETF (NYSE: SPY) in terms of assets.
Yet gold, the metal, still isn't trading close to where it was in 1980 in inflation-adjusted terms. It has some catching up to do before it surpasses that number, which is $2,400 in today's dollars.
Gold should be a part of your portfolio – no question about it. But a new currency?
How about just a hedge against catastrophe instead? It sounds better, and is more likely than the currency option.
Have you tried buying a loaf of bread from your grocery store with gold? Good luck getting change.
How about all that gold you're thinking about squirreling away in your backyard? Ever tried to make a run for it? It's pretty darn heavy.
And when word gets out that you've been trying to cash a Kruggerrand at the 7-Eleven, chances are you'll have some "not-so-friendly" neighbors chasing you down.
As something that you can trade in and out of, gold is a great hedge. Owning it also conveys a feeling of security.
But when it comes to investing, gold ought to be treated as just another asset class, which means always running a trailing stop behind any gold holdings or gold shares.
It also means, like any other asset class, we should be buying low and selling high.
Whenever an asset class is en vogue, and going parabolic as a result, it's time to step back and take another look.
We've heard the pundits' (and cab drivers) hype before – when the dot-com bubble began to inflate. And I don't need to remind you how that ended.
Ahead of the tape,
Karim Rahemtulla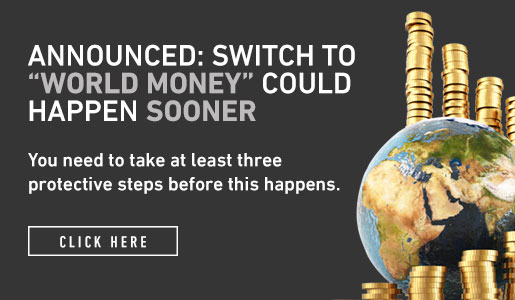 Comments (1)