As my colleague, Louis Basenese, revealed this morning, the biggest news in the market this week is Google's (Nasdaq: GOOG) announcement that it's acquiring Motorola (NYSE: MMI) for $12.5 billion.
If the deal goes through, it will hand Google 17,000 mobile-related patents. Not a bad prize, especially considering Apple's (Nasdaq: AAPL) turning the mobile industry into a patent minefield. 
Google's legal chief specifically mentioned that Motorola's patent portfolio would help protect its Android platform.
But besides getting a stronger patent shield, I'm convinced that Google has a few more tricks up its sleeve, too.
You see, in addition to protection, there are two key upgrades in particular that Android could get as a result of the landmark deal with Motorola. And once they take effect, you can expect Google's mobile marketshare to really shoot through the roof.
Let me explain…
~ Upgrade #1: Stronger integration of software and hardware.
There's no way Google's leaving Motorola's hardware untouched.
As Business Insider puts it, "Who's kidding who? It would be insane for Google not to do all it can with Motorola. Google has a new toy, and you know it's going to exploit it to its full potential."
I completely agree.
Google's first order of business should be to strengthen the integration of Android software and Motorola's hardware.
Since Android is an open source platform, hardware makers can design a phone around the software any way they see fit. As a result, the software and hardware don't always deliver a polished experience.
And that's been a huge roadblock for Android.
Why? Because Apple continues to maintain a solid edge in seamless integration.
But this is Google's chance to deliver the streamlined user experience it's been lacking.
Like The Wall Street Journal says, with the ability to "build handsets and tablets from the ground up with its popular Android operating system… [Google could] mimic Apple's success in integrating hardware and software."
Once Google shows off a superior Android experience with Motorola phones, other device makers will likely follow suit very quickly.
~ Upgrade #2: Motorola's Droid lineup will jumpstart Google's NFC revolution.
As you know, we've been pounding the table on near-field communication (NFC) technology for months now.
With its ability to transfer funds securely to point-of-sale terminals, NFC's quickly becoming the driving force behind the $633 billion mobile payments trend – a movement that Google's betting on big time with the launch of its new Google Wallet application this summer.
Currently, the only Android smartphones that come with an NFC chip are made by Samsung. And having limited hardware supporting the technology could put a damper on Google Wallet's adoption.
Not to worry, though. Now that Google acquired Motorola, you can bet the next generation of NFC-enabled phones isn't far away.
And the popularity of Motorola's Droid lineup should kick the NFC movement into hyperdrive. As we said here before, Google won't be the only beneficiary under such a scenario. Look for its NFC chip partner, NXP Semiconductors (Nasdaq: NXPI), to reap significant benefits, too.
But what does this acquisition mean for Google's existing Android partners?
Out With the Old, in With the New?
It wouldn't be wise for Google to shun its current Android partners. And it knows that.
During a conference call discussing the deal, Google CEO, Larry Page, stressed that claiming a hardware maker of its own wouldn't affect its current Android partners. "We look forward to continuing our work with all of them on an equal basis."
Page recently posted quotes from four Android partners on his Google+ page. And Sony (NYSE: SNE), Samsung (SEO: 005930), LG (NYSE: LPL) and HTC (TPE: 2498) all applauded Google's commitment to defending the operating system.
Smart move, since you wouldn't want to alienate companies like Samsung and HTC. Especially since they've largely fueled Android's proliferation.
I expect that proliferation will only become more widespread once the ink has dried on this deal and Google gets to really play with its "new toy."
Bottom line: Google's acquisition of Motorola suggests that it's after more than just a bolstered patent portfolio. Motorola's impressive device lineup should also prove to be a huge asset to Google as it takes Android to the next level.
Good investing,
Justin Fritz
| | |
| --- | --- |
| | Justin Fritz joined the financial publishing business seven years ago (after a brief two-year stint teaching seventh-grade English). He served as Wall Street Daily's Executive Editor for three years. He also worked as Senior Writer, focusing mainly on technology and biotech coverage. Learn More >> |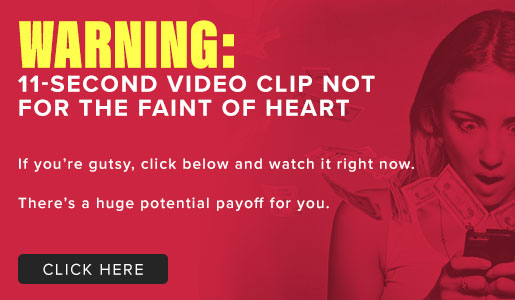 Comments (1)