When it comes to secure identification systems, we expect things like PIN numbers, fingerprint scanners and even facial recognition technology to keep our identity safe and secure.
But just like anything else in life, they, too, are prone to compromises.
A reading from a facial recognition or fingerprint scanner can be compromised by anything from natural aging, scars, tattoos, or even the camera angle. And having your PIN stolen is certainly nothing new.
So what, then, is the answer to securing yourself, your wealth and your health?
Well Biometrics pioneer, Fujitsu (TYO: 6702), has developed what may be the most secure and efficient system ever designed – Palm Vein Authentication.
This game-changing technology – which can map out the veins in your palm using an infrared scanner – could revolutionize identification security and data as we know it.
In order for this to become a widely accepted (and economically worthwhile) replacement, though, it needs to be just as good as current security technology in two important categories: speed and accuracy.
But not only is Fujitsu just as good, it's better.
Here's how it works…
Palm Reading At the Speed of Near-Infrared Light
You see, vein patterns are established before birth, so they stay consistent our entire lives. Unlike external recognition features, your vein patterns will never change and are not subject to compromise. This makes them ideal as a primary identification source.
For the system to establish an initial reading, a person simply holds his or her hand a few centimeters above the vein scanner.
Next, a harmless "near-infrared" light (the same light used by your TV's remote control) flashes on the palm. While it passes directly through the skin, the blood flowing through your veins shows up as dark light on the scanner.
Then a camera takes a still picture, and algorithms convert the image into data points. The data – along with other profile information – is stored for future scans.
After the initial setup (which takes about a minute), a scan only takes a second to compare the vein network to the original data. So it's just as fast as current technology.
But how does its accuracy measure up?
Latent prints: A study of latent print examiners published in March by the Proceedings of the National Academy of Science, revealed that 3.8% of readings were inaccurate on average.
Facial recognition: Last year, the Department of Homeland Security tested several companies' facial recognition technology and the most accurate candidate saw a 0.3% error rate.
PalmSecure: During tests of Fujitsu's technology, only 0.00504% of the scans were inaccurate on average. That's only about one in every 19,000 scans.
So it's no wonder banks in Japan have implemented the technology at ATMs. It's also finding its way into businesses, government buildings and even schools.
Heck, even hospitals have found a potentially life-saving use for this technology…
Avoiding 98,000 Deaths Annually
New York University's Langone Medical Center recently began using PalmSecure to make its check-in process more efficient.
By attaching patient profiles – including insurance information and medical history – to their vein scans, it saves time and eliminates the need for medical forms.
But it's not just about cutting paperwork.
Since the scan lets doctors immediately see important information like medicine allergies, it can cut down on errors in treatment, too. This is huge considering "that hospital errors are behind as many as 98,000 deaths a year in the United States," according to Reuters.
Plus, because it's faster than rummaging through a person's pocket for an insurance card and looking up the data manually, it works great in emergency rooms, as well.
To top it off, since there's no way to alter your vein network, it essentially removes the risk of insurance fraud. That's one reason why Langone's chief of hospital operations says that implementing the technology "was a no-brainer."
And once word gets out that security and accuracy with PalmSecure trumps competing technologies, I expect more hospitals and businesses to reach the same conclusion.
Good investing,
Justin Fritz
| | |
| --- | --- |
| | Justin Fritz joined the financial publishing business seven years ago (after a brief two-year stint teaching seventh-grade English). He served as Wall Street Daily's Executive Editor for three years. He also worked as Senior Writer, focusing mainly on technology and biotech coverage. Learn More >> |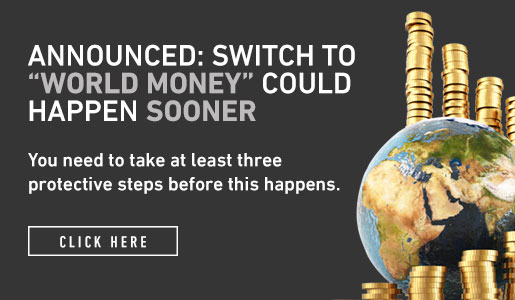 Comments (2)