Thanks to the increasingly popular telemedicine trend, your home office could one day double as your doctor's office.
It's possible because telemedicine breakthroughs allow doctors to link directly with remote patients through its teleconferencing technology.
You'll recall that back in April, I explained how telemedicine is preparing to transform the healthcare industry. Well, I've been tracking the momentum of this movement for the past few months, and there have recently been some promising developments.
As we speak, the demand for telemedicine services is reaching a boiling point —investment dollars are pouring into the health IT space from almost every Fortune 50 company and critical regulations are being put in place.
Perhaps most importantly, the FCC National Broadband Plan pinpointed telemedicine as a key cost-cutting measure, with the ability to save the government over $700 billion in healthcare costs over the next 15 to 25 years.
But let me show you why I think telemedicine is becoming a compelling investment opportunity. Especially now that widespread adoption is kicking into hyperdrive.
Indicator #1: Demand is escalating in rural America. On Wednesday, the UnitedHealth Center for Health Reform & Modernization released a report that suggests the demand for more healthcare professionals in rural areas is much stronger than anyone anticipated.
In short, it explained that recent healthcare legislation could give eight million more rural residents state- and government-subsidized insurance plans.
Like the UnitedHealth Center says, "Expanding coverage will mean that more people will have the ability to access care than before, but it's also a wake-up call."
According to RT Magazine, demand "is on the rise and increasing at an uncontrollable rate. A shortage of healthcare workers to meet the demand… warrants a change in the delivery of healthcare and may indeed alter the way individuals and populations receive healthcare."
And with telemedicine's ability to connect rural patients to doctors and specialists around the world, it's no surprise that healthcare professionals see it as the solution.
Like Reuters says, "telemedicine technologies, which use tools such as broadband connectivity to facilitate communication between patients and providers, are crucial to rural areas where distance and low patient and provider density contribute to these healthcare challenges."
Indicator #2: Health technology investments are on the rise. Investment buzz is really heating up in the broader health IT (HIT) space. Health Data Management tracked 100 new HIT-related acquisitions between April 2010 and 2011. That's up 31% over the previous year.
But investment interest isn't coming from just healthcare companies…
With an estimated $7 billion market at stake, tech companies like General Electric (NYSE: GE), Intel (Nasdaq: INTC), Microsoft (Nasdaq: MSFT), Google (Nasdaq: GOOG), Hewlett-Packard (NYSE: HPQ) and IBM (NYSE: IBM) are jostling for position in the industry.
What's more, 38 of the Fortune 50 companies currently have substantial investments in the space, compared to just five companies 10 years ago.
As Xconomy's Lisa Suennen puts it, "Companies that have never before set foot into healthcare are looking for assets to buy or with whom to partner to take advantage of the wave of opportunity… Ten years ago, who would have thought that Best Buy (NYSE: BBY) or Dell (Nasdaq: DELL) or even Salesforce.com (NYSE: CRM) might have substantial commitments to HIT?"
Indicator #3: One more barrier to mainstream adoption has been removed. On May 26, the Centers for Medicare & Medicaid Services (CMS) authorized a new rule that streamlines the process for hospitals to collaborate with remote doctors through telemedicine technology.
Before, if a physician or hospital needed to confer with a specialist across the country, it would need to grant privileges to the remote doctor ahead of time – clearly not the most efficient procedure in an emergency situation.
But under the new rule, CMS has revised "credentialing and privileging requirements to eliminate these regulatory impediments and allow for the advancement of telemedicine nationwide."
Bottom line: With demand for telemedicine services reaching a boiling point, investment dollars pouring into the industry, and new regulations propelling adoption, the technology's poised to revolutionize the nation's healthcare landscape.
And now more than ever, the hunt is on for promising innovators in the space. So stay tuned.
Good investing,
Justin Fritz
| | |
| --- | --- |
| | Justin Fritz joined the financial publishing business seven years ago (after a brief two-year stint teaching seventh-grade English). He served as Wall Street Daily's Executive Editor for three years. He also worked as Senior Writer, focusing mainly on technology and biotech coverage. Learn More >> |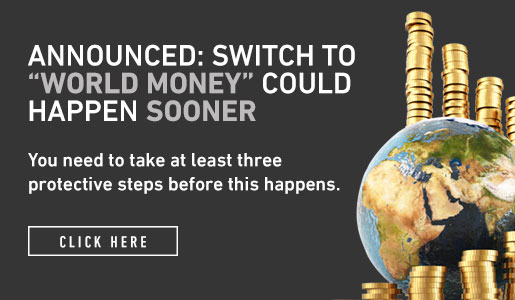 Comments (1)