Note from Louis Basenese: Shares of video rental giant, Netflix (Nasdaq: NFLX), have blazed higher this year, more than tripling from levels just one year ago. But they hit a speed bump when the company announced a change to its pricing model and, in turn, revised its growth outlook.
So what does the future hold for the high-flying stock? My colleagues, Karim Rahemtulla and Justin Fritz, offer their opposing views. Take a look and then let us know what you think by casting your vote!
* * *
The Bearish Case: The Beginning of the End for Netflix?
By Karim Rahemtulla, Senior Correspondent
Netflix's business model is mind-numbingly simple – and profitable.
Subscribers pay a fee to access a library of movies. Netflix delivers them by either mailing a DVD or providing video via online streaming. The fewer videos subscribers order, the more profit Netflix rakes in.
And since everyone eventually runs out of things to watch, those monthly subscription fees pile up. To the tune of $68 million in profits during the last quarter.
But Netflix recently took a controversial decision: It changed its pricing model from $9.99 per month to receive videos both online and via mail to $7.99 per month for each service.
And the decision could prove to be the biggest bonehead move it its history. I'm talking "New Coke" kind of bad.
How so?
Two Million Unhappy Subscribers
Well, there's no question that Netflix's DVD library is second to none. It has no competition to speak of.
However, you can't say the same about its streaming video library. It stinks!
It's comprised mainly of stuff that you really don't want to watch anyway – not much new and lots of nostalgia. Kind of like what you get on regular TV.
So by separating the two services (DVDs by mail and online content), Netflix effectively exposed itself to two pitfalls – a rash of cancellations and unnecessary competition.
You see, I'm convinced that many subscribers are going to cancel the online service and just stick with the DVDs. So instead of earning $9.99 per month under the previous model, Netflix is only going to earn $7.99 per month from these subscribers.
I'm not alone in my thinking, either.
Research firm TDG says, "70% of Netflix dual-subscribers – those that use both DVD-by-mail and streaming video – are disappointed with Netflix's new pricing scheme." And they expect the company to lose two million to 2.5 million subscribers as a result. Ouch!
Moving on to the competition front, retailing giants Wal-Mart (NYSE: WMT) and Amazon (Nasdaq: AMZN) are jumping into the mix. In fact, Wal-Mart just announced on Tuesday that it's going to offer a video service that would stream many movies the same day they come out on DVD.
And since Netflix's online model is open to duplication, the battle will be won on two fronts: selection and price. Well, we already know that Netflix's selection stinks. And price wars don't help any company's stock price. The early battles between Netflix and Blockbuster proved that.
Bottom line: While it seemed like a sound, revenue-boosting strategy, Netflix actually jumped the gun with its new pricing model, without having the online goods to deliver. And I expect shares to pay the price in coming quarters.
*  * *
The Bullish Case: Look for Netflix to Crush Expectations
By Justin Fritz, Staff Writer
The backlash that Netflix is receiving on Wall Street regarding its pricing model change is completely overdone.
Sure, its new model means subscribers are now going to pay 60% more if they want both the DVD-by-mail and streaming video services.
But in dollar terms we're only talking about an extra $6. That's nothing, considering the average Comcast (Nasdaq: CMCSA) customer pays $71 per month.
And while I'll concede that any price hike is bound to negatively impact subscriber growth, the financial press would have us believe that Netflix's growth is suddenly going to grind to a halt. That's hardly the case.
In fact, the company expects to add 400,000 new U.S. members in the next quarter – a 49% boost over the same quarter last year.
What's more, the new pricing structure should actually boost sales for the coming quarter – much more than the company expects. Here's why…
New Price = Higher Sales
Consider this: Netflix reported second-quarter revenue of $770 million in the United States. And with 24.6 million domestic subscribers, that puts the average revenue per user (ARPU) at $10.43.
In other words, that's how much each subscriber generated for the company per month.
By the end of the third quarter, Netflix projects its total subscriber base to hit 25 million, split into three groups: 10 million streaming-only customers, three million DVD-only and 12 million subscribing to the combo package.
Based on those numbers, and Citigroup's (NYSE: C) projected ARPU of $13.16, Netflix revenue could hit $987 million this quarter. That represents a 19% increase over the company's third-quarter projection and a 28% boost over the second quarter.
Granted, Citi's numbers reflect a high percentage of users opting for more than one DVD at a time. But even when you factor in the lowest possible revenue per segment, the ARPU still clocks in at $11.82. And Netflix would be looking at potential sales of $886.5 million.
Either way, Netflix is poised to trounce Wall Street's third-quarter sales forecast of $845 million. And that should help shares regain their upward momentum.
Bottom line: Investors that are now bailing on Netflix following its pricing change and revised growth outlook need to get a clue! Since the new pricing model translates into more revenue per subscriber, Netflix is on track to trounce estimates, which should propel shares higher.

* * *
Speak Up! Now that you've heard from our two experts, whose argument above was most convincing? Cast your vote and share your opinions with us and fellow readers below:

Loading ...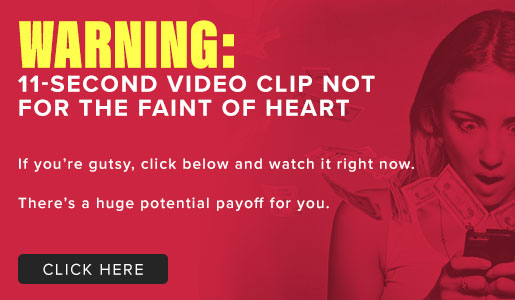 Comments (15)