While the debt crises in the United States and Europe continue to dominate the headlines, another significant market-moving force is playing second fiddle.
Corporate earnings season.
And as I mentioned two weeks ago, ignore this reporting period at your peril. Because if you want to gauge the market's next move, it all boils down to the strength of second-quarter earnings.
And with about 350 companies having already announced their results, let's check in on the two key metrics I told you to track – and add another one to the mix, too.
A Strong Start on the Top Line
If you recall, the first metric I told you to track was the revenue beat rate – that is, the percentage of companies reporting higher than expected sales figures.
The thinking here is straightforward: At this stage of the economic recovery, companies can no longer cut costs to increase profits. They need to increase sales prices and/or volumes.
And if they're doing so quicker than analysts expect, it's a sign that demand for goods and services is stronger than expected. So the higher the revenue beat rate, the better.
The first quarter revenue beat rate checked in at 67%. So far this quarter, the figure stands at 71%. I'd say that's definitely a positive sign.
However, top-line sales mean little if it doesn't translate to the bottom-line earnings…
We've Got Bottom Line Strength, Too
The second metric we're tracking is the earnings beat rate – the percentage of companies beating their earnings expectations. And the early reading is positive here, too.
This is crucial because as we've said here frequently, share prices ultimately follow earnings.
The reasoning is ultra simple: Since a company's value is based on the amount of profits it produces, the more profits it reports, the more it's worth.
And to compensate for this higher worth, stock prices must rise.
(Just so you know, this isn't a clever theory of ours. It's a time-tested fact.)
So if the majority of companies report better than expected earnings, it stands to reason that the majority of stock prices will also trend higher.
Last quarter, the earnings beat rate checked in at 59.5% – the lowest level of the bull market.
But so far this quarter, it stands at 70%.
Make that two positive signs for the economy and the stock market.
But let's not get carried away here. We can't declare that stocks are destined to head higher, based on just these two preliminary readings. There's one caveat we need to consider and a third indicator we should be tracking, too…
Don't Ride That Bull Just Yet
Historically, revenue and earnings beat rates decline as the reporting season progresses. And given that we're only two weeks into this earnings season, we can't draw any definitive conclusions at this stage.
Instead, we should acknowledge that the trends are moving in the right direction and continue to track them.
What's more, there's a third metric I like to track that isn't nearly as positive. Bespoke Investment Group refers to it as the "triple play rate" – the percentage of companies that beat their revenue estimates, earnings estimates and increase their future earnings guidance.
Understandably, pulling off such a feat is rare. But so far this quarter, the triple play rate is particularly low.
As of last Wednesday, it stood at 4.6% – the lowest it's been since the bull market began in March 2009.
Bottom line: For the market to keep charging higher, the early trends in revenue and earnings beat rates need to continue. And the number of triple plays needs to increase, too. We'll be tracking all three and I recommend you do the same.
Ahead of the tape,
Louis Basenese
| | |
| --- | --- |
| | Louis Basenese helped direct over $1 billion in institutional capital at Morgan Stanley before launching out as an independent analyst and co-founding one of the web's largest financial publishers. Learn More >> |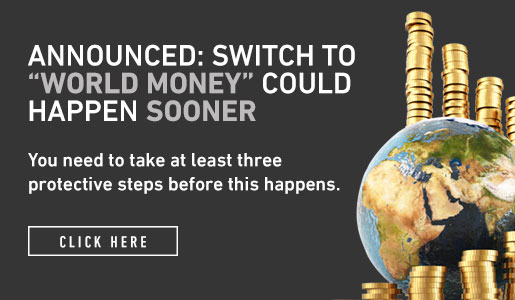 Comments (1)