Amazon (Nasdaq: AMZN) is releasing its second quarter earnings after the bell today. And analysts expect a stellar showing on the top line. 
The average estimate has Amazon raking in $9.37 billion in revenue for the quarter – up 42.6% from Q2 2010. The company's total revenue is projected to hit $46.89 billion for the year — a 37.1% boost from last year.
But we're more interested in another figure – one that analysts haven't been talking about.
The real number to focus on is the profits generated by the company's growing cloud computing branch, Amazon Web Services (AWS).
You see, AWS will quickly become a key part of Amazon's future as the worldwide adoption of cloud services takes off in the coming years.
Forrester research predicts that the global market for cloud computing will blast from $41 billion this year to $241 billion in 2020.
Heck, the gross profit margin Amazon earns on its AWS segment could be four-times as high as its other businesses, according to Citigroup's (NYSE: C) Mark Mahaney.
In other words, AWS is the next frontier for significant growth and profits for Amazon.
Ironically, though, the best opportunity for investors to profit from this trend doesn't come from buying Amazon's stock.
Let me explain…
The Biggest Cloud in the Sky
Like I told you back in March, AWS leases server space and computing power to companies of all sizes. So customers like Netflix (Nasdaq: NFLX) and Zynga can piggyback off of Amazon's servers without having to expand their physical infrastructure.
AWS allows even small companies to launch a website and have access to enough server capacity to handle massive amounts of traffic. Amazon's "Elastic Compute Cloud" service, or EC2, simply doles out the right amount of server capacity when it's needed.
And since building datacenters costs upwards of $500 million, it's no surprise AWS is experiencing tremendous growth.
Amazon's exploding segment currently services hundreds of thousands of users in more than 190 countries, including the U.S. Department of State, NASA, Nasdaq and Pfizer (NYSE: PFE). 
As of January, the number of websites using EC2 had grown 50%, year-over-year, allowing Amazon to overtake Rackspace Hosting (NYSE: RAX) as the largest cloud provider.
And the amount of data getting stowed away on Amazon's storage service, S3, climbed 71% in just the last few months. 
Yet even with such rampant growth, AWS is still tiny compared to Amazon's retail business.
UBS reports that cloud services generated about $500 million last year for Amazon. That's just 1.5% of the company's sales in 2010. 
But that's all about to change…
300% Growth on the Horizon
By virtue of Amazon's growing dominance in such a key industry, analysts and investors alike are taking notice.  
Take Citigroup's Mahaney, for example. He says, "Given the size of the market opportunity and Amazon's strong competitive positioning, we believe that this could soon be a $1 billion revenue segment."
Well he's not alone…
J.P. Morgan reports that AWS revenue could skyrocket to $2.6 billion by 2015…
And Cowen & Co.'s Jim Friedland sees the branch pulling in $4 billion by 2016.
But here's the real opportunity for investors:
While a 300% spike in AWS revenue sounds great, the resulting uptick in server traffic would be too much for Amazon's current infrastructure. That's why the company is expanding its datacenter capacity at astonishing rates.
AWS engineer, James Hamilton, says that each day, the amount of new capacity being added to AWS is enough to support all the data Amazon.com required during its first five years in business.
What's more, Amazon's buying up land in Ireland, northern Virginia and Oregon for new datacenter locations. And the company recently revealed plans to zero-in on reducing costs and improving resource efficiency moving forward.
Bottom line, while Amazon shares will surely benefit from its presence in the cloud space, the real profit opportunity here comes from scooping up smaller AWS partners – ones ready to facilitate Amazon's next stage of growth. 
As always, we're on the hunt for such companies. So stay tuned…
Good investing,
Justin Fritz
| | |
| --- | --- |
| | Justin Fritz joined the financial publishing business seven years ago (after a brief two-year stint teaching seventh-grade English). He served as Wall Street Daily's Executive Editor for three years. He also worked as Senior Writer, focusing mainly on technology and biotech coverage. Learn More >> |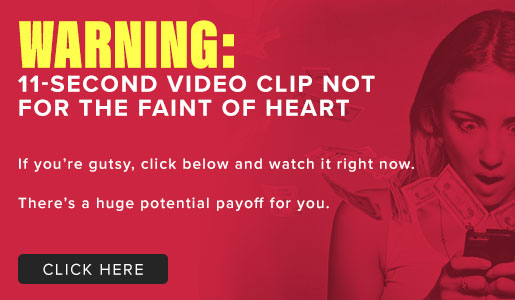 Comments (2)