While Apple (Nasdaq: AAPL) may have lost its claim to the phrase "Appstore" in court, it's not giving up its other creations without a fight…
The company recently issued a warning to Samsung, claiming that the smartphone manufacturer was basically just selling an iPhone copycat.
In the lawsuit, Apple alleges that Samsung not only mirrored the iPhone's form factor with the Galaxy S, but also that some of the user interface elements infringed on its software patents.
As if that wasn't enough, Apple also demanded that the U.S. court order Samsung to take the device off the market and pay for damages and lost profits.
Sound like a bit much?
Well, Apple's just getting started. And thanks to a newly awarded patent, the company's ready to deliver a knockout punch to Samsung's smartphone sales in a big way.
Apple vs. Samsung: Rounds 2 and 3
Apple recently kicked the legal battle up a notch by adding more Samsung devices to the list of offenders. Included on the new list are the Galaxy S II, Nexus S 4G, Droid Charge and the Galaxy Tab 10.1.
Apple says the devices infringe on eight of the company's patents, and "blatantly imitate the appearance of Apple's products to capitalize on Apple's success."
Apple then expanded its legal tirade to Samsung's home field – South Korea – taking the battle to courts there, too.
Of course, Samsung isn't just rolling over and letting Apple have its way.
It's already filed patent suits of its own in South Korea, Japan and Germany.
If Apple does gets its way, it would be a huge blow to Samsung, considering that its mobile segment brought in around $35 billion in 2010 – 25% of its total revenue for the year. And that number should only grow, since the company expects its bolstered lineup to double smartphone sales this year.
Making matters even worse for Apple's rivals, the company was just awarded a patent that could allow it to take its legal battles one step further.
Apple's Next Legal Gripe
At first glance, it looks like Apple patented the iPhone itself, potentially putting every touchscreen smartphone in jeopardy.
But according to Nilay Patel, of "This is My Next" podcast, the patent only covers a specific function involving multi-touch capabilities (like the pinch-to-zoom feature). And the way he sees it, big-name competitors will likely find a way to engineer around the patent.
So unless a competitor hits on every element within Apple's patent filing, Apple wouldn't have a case.
But consider this…
One of Apple's original issues with Samsung was based on a specific multi-touch feature. Not to mention, Apple filed lawsuits against Motorola (NYSE: MMI) and HTC in 2010 that involved touchscreen patent violations (including multi-touch functionality). 
So I wouldn't be surprised if Apple takes this new patent on the offensive any way it can. After all, there's significant business at stake…
Apple booked $15.1 billion in revenue during Q2 2011, just from iPhones and iPads alone. And with both the smartphone and tablet markets expected to more than triple in the next four years, patent suits make eminent sense in securing the company's future dominance and share of this enviable growth.
Good investing,
Justin Fritz
| | |
| --- | --- |
| | Justin Fritz joined the financial publishing business seven years ago (after a brief two-year stint teaching seventh-grade English). He served as Wall Street Daily's Executive Editor for three years. He also worked as Senior Writer, focusing mainly on technology and biotech coverage. Learn More >> |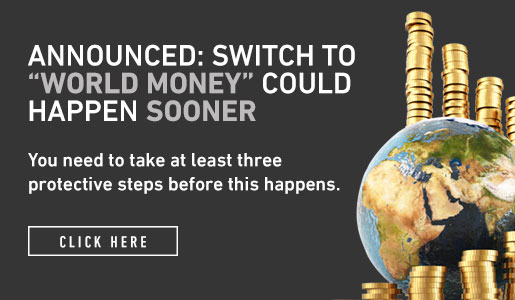 Comments (3)