Note from Louis Basenese: I just read an excellent column from a colleague of mine that I want to share with you today. It's from global investing expert, Carl Delfeld, of Investment U. The insights that Carl reveals below focus on the best overseas dividend-yielding investments and complement my own dividend investing strategies that I shared with you here last month. Take a look…
* * * * * * * * * *
When I was with a Wall Street firm, it was common for stockbrokers to mock investors who focused on income.
Traditionally, income meant bonds. And in the old days, many bonds came with coupons, which investors clipped and then cashed. Believe me, nothing was worse than being labeled a "coupon clipper."
But today, bond investors have it even worse.
One-year Treasuries currently yield a microscopic 0.19%. Meanwhile, inflation just hit 3.6%, according to the latest estimates from the Bureau of Labor Statistics.
That means you're actually losing purchasing power by "collecting income" from one-year Treasuries.
So if you're looking to add to your income portfolio, how do you accomplish it?
In a word: dividends.
Dividend-paying stocks are not only outperforming bonds, they also tend to be more stable than high-growth stocks. And in uncertain times like these, that's an important consideration.
Dig a little deeper and you'll find that overseas companies offer a great opportunity to bolster your dividend portfolio.
The question is: Where can you find the world's best dividends?
Want Strong Dividends? Go Global
Let's take Asia and Europe…
In 2010, companies in the MSCI Asia-Pacific Index paid out almost as many dividends as those listed in the S&P 500.
And according to Matthews Funds, from 2002 to 2009, Asian companies grew dividends at a compound annual growth rate of 18%, compared to 10% for the S&P 500. Japan, China, Australia, Taiwan and Hong Kong are the biggest dividend payers in the region.
Europe also offers some strong opportunities…
France Telecom (NYSE: FTE) offers a 4.5% annual dividend yield, while British American Tobacco (AMEX: BTI) has a 6% dividend yield and a 17% annual dividend growth rate over the past five years.
However, my favorite dividend investments at the moment aren't individual company stocks. They're exchange-traded funds (ETFs).
These investment vehicles offer instant diversification, low costs, strong profits tied to emerging market growth and still provide yields that crush bonds.
Here are my three favorite dividend ETFs right now…
My Three Favorite Dividend ETF Investments
Dividend ETF #1: The brand-new Global X SuperDividend ETF (NYSE: SDIV) tracks the performance of 100 equally weighted dividend companies from around the world.
While nearly 32% of the companies in the basket are U.S.-based, 24% are in Australia, 10% are in Great Britain, with 6% in Canada and 4% in Singapore, among others.
SDIV provides excellent sector diversification, too, with exposure to REITs (22%), consumer discretionary stocks (16%), telecommunications (16%), financial services (10%), utilities (8%), banking (5%), consumer staples (5%), energy (5%), industrials (5%), insurance (3%), technology (3%) and healthcare (2%).
The fund currently pays out 4.08% annually.
Dividend ETF #2: One of my longtime favorite ETFs is the PowerShares International Dividend Achievers Portfolio (NYSE: PID).
To become a part of this exclusive basket, companies must have a record of increasing their dividends for five consecutive years. The United Kingdom and Canada comprise 50% of its holdings. U.S. companies make up a mere 6%.
The fund has risen steadily, up 8.16% over the last 12 months and is currently returning an annual yield of 2.81%.
Dividend ETF #3: If you're looking for more exposure to Asia and emerging markets, take a look at WisdomTree's Emerging Market Equity Income ETF (NYSE: DEM). Its portfolio is weighted 20% to both Brazil and Taiwan, with a strong leaning towards telecom companies.
The fund throws back a 3.1% annual dividend.
With this global triple play of ETFs, you'll gain two benefits – income and global diversification.
Good investing,
Carl Delfeld
Carl Delfeld is a Managing Partner with Chartwell Partners and the Publisher of the Asia Tactical Portfolio. He was a diplomat, Republican strategist, investment banker, venture capitalist, U.S. Treasury consultant, and
Forbes Asia
columnist.
Learn More >>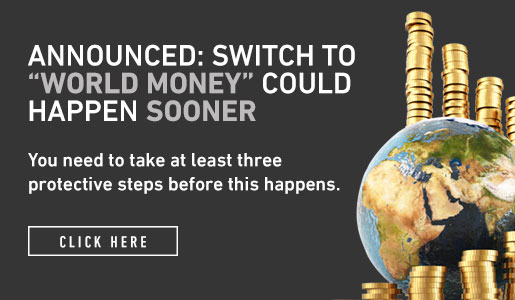 Comments (2)