Talk about a revolutionary, game-changing device…
In fact, Alyson Shontell of Business Insider says the "technology is as revolutionary for photography as HD was for TV."
A small Silicon Valley startup company called Lytro has turned the digital photography industry completely upside down with a new innovation – a light field camera that can capture every detail of an image, in just one click.
Okay, so what? Don't all cameras do that?
Yes… but there's a big difference here: Unlike traditional cameras that can't process the different dimensions of light in an image, Lytro founder and CEO, Dr. Ren Ng, has pioneered a light field sensor that "captures the color, intensity and vector direction of the rays of light."
In other words, every detail your eyes see, your camera will capture.
So in a single shot, the camera records essentially every perspective and object in a scene. After you take the shot, you just click on which area of the picture you want to hone in on. The photo then refocuses instantly, just like your eyes do.
That's why Lytro calls them "living pictures" – because you can focus on any aspect of the image like you're actually there – not just the image that the photographer focused on.
And when you're packing in that much image processing power, there's no hanging around for the sluggish auto-focus to kick in. And forget about the perfect lighting conditions.
You literally just point and shoot.
Auto-Focus, Meet "Light Field"
Dr. Ng laid the foundation for this new technology eight years ago, when he was in a PhD program at Stanford.
At the time, he was frustrated with limitations of traditional cameras, mostly their inability to capture detailed images of moving objects on the fly.
As he said in his award-winning dissertation: "The root of these problems is missing information. It turns out that conventional photographs tell us rather little about the light passing through the lens."
To unlock this missing detail, he discovered a way to incorporate "light fields" – or, the light traveling in all directions through every point in space – into conventional cameras.
That's good news for those of us who can't seem to avoid taking blurry photos.
But the best news is that this isn't some far-flung technology that's still years away from commercialization. On the contrary… Lytro is debuting the camera later this year. Not only that, the company expects it to be competitively priced for a mass market.
For investors, although Lytro is privately held, it's successfully raised $50 million from an impressive list of institutional investors, including Andreessen Horowitz, Greylock Partners, NEA and K9 Ventures. That means an IPO could eventually be in the cards.
Keep your eye out for Lytro's new camera on store shelves. And it wouldn't hurt to add the company to your watch list of potential investments, either.
Good investing,
Justin Fritz
| | |
| --- | --- |
| | Justin Fritz joined the financial publishing business seven years ago (after a brief two-year stint teaching seventh-grade English). He served as Wall Street Daily's Executive Editor for three years. He also worked as Senior Writer, focusing mainly on technology and biotech coverage. Learn More >> |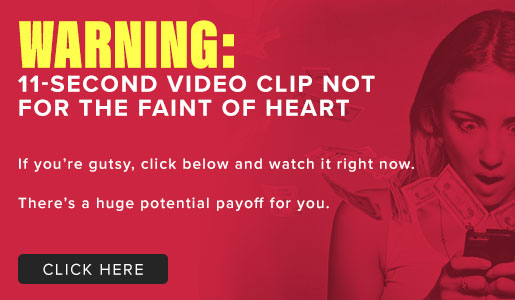 Comments (4)