If you're new to the Wall Street Daily Nation, here's the rundown…
Every Friday, we take a break from our regular commentary-based columns to deliver a more visually compelling market analysis. As always, I have hand-selected a few must-see graphics that put the week's investment news into perspective.
All it takes is a quick glance and you'll be up to speed. This issue examines the debt crisis in Greece, still floundering real estate prices and an alternative stimulus plan for Congress to consider.
Have You Dumped This Currency Yet?
Greece's sovereign debt problems consumed much of the headlines this week. But as the media run amok with the story, we hope you heeded our advice two weeks ago to dump the euro.
Forget a new graphic to prove that… just consider this a reiteration to avoid the euro.
Moving on to other news, we have an update on the residential real estate market.
The Home Price Horror Show
The latest S&P/Case-Shiller home price index readings showed a slight increase in prices for the month of April. However, year-over-year prices fell 3.1% for the 10-City composite and 4% for the 20-City composite.
Again, no big surprise since we covered the double-dip in real estate prices back in April.
If you live in Charlotte, Chicago, Detroit, Las Vegas, Miami, or Tampa, the pain is the worst, as prices in each city hit new lows.
The New Stimulus Plan: Lower Taxes on Overseas Profits
The other big news this week is the end to the Federal Reserve's quantitative easing program, known as QE2. Still, many pundits believe another round – QE3 – could be necessary to keep the economy growing.
Kudos to Thomas J. Lee, JPMorgan Chase & Co.'s Chief U.S. Equity Strategist, for coming up with a much better idea: Cut taxes on overseas profits.
With 25% of profits coming from overseas last quarter, we're talking about more than $1 trillion that could be brought back to the United States to fund stock buybacks, dividends, hiring and other corporate activities that naturally stimulate the economy.
There's a precedent for this, too. A similar move to cut taxes on overseas corporate profits in 2004 led to $362 billion of inflows, according to Lee.
So we know it works.
Now we just need to get the word out to our elected representatives.
If they want to keep stimulating the economy, they need to forget QE3 and cut corporate taxes on overseas profits instead! Sounds like a solid re-election platform to me. We'll see if anyone embraces it.
That's it for today. Let me know what you think about this weekly column – or any of our recent work at Wall Street Daily – by sending us an email to feedback@wallstreetdaily.com or by leaving a comment on our website.
We'll be observing the July 4 holiday on Monday, so there won't be a Wall Street Daily issue. Have a happy and safe weekend and look for us back here on Tuesday.
Ahead of the tape,
Louis Basenese
| | |
| --- | --- |
| | Louis Basenese helped direct over $1 billion in institutional capital at Morgan Stanley before launching out as an independent analyst and co-founding one of the web's largest financial publishers. Learn More >> |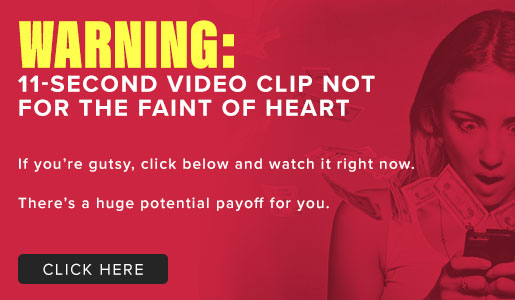 Comments (1)