In my last column, I highlighted why Google Offers is already beating Groupon at its own game – and it hasn't even launched yet.
And if that wasn't enough to make Groupon sweat, perhaps these two improvements expected from Google will…
Upgrade #1: Google's Faster Payment Plan
When a business posts a daily deal on Groupon, the revenue split between the merchant and Groupon varies. But it's usually around 50-50.
That means when you buy that $20 Groupon voucher for your local restaurant, only about $10 of that finds its way back to the merchant.
And although we can expect Google's cut to be similar, here's where the companies differ bigtime…
When it's time to pay the merchants their share, Google throws them 80% of their portion in the first four days (the remaining 20% is held for 60 days to cover refunds).
By contrast, Groupon releases a merchant's cut in three stages: The first part comes in five days, the next in 30 days, and the final third in 60 days.
In this case, Google Offers is the obvious winner. Its repayment system is more convenient for merchants that stocked up on inventory and boosted payroll to handle the influx of new business.
Upgrade #2: Zero Tracking Creates Greedy Grouponers
In my previous column, I cited the story of Posies Café in Portland, Oregon. In addition to the Groupon offer posting late, she claims that the biggest weakness in Groupon's current business model is the lack of tracking support.
Basically, once someone redeemed a Groupon at her shop, there was no streamlined way for her to keep tabs on that customer. So although the rules of her offer stated that you could only use the Groupon once for yourself, some customers easily got around it.
She says her employees had to rifle through Groupon customers by hand and that "we met many, many terrible Groupon customers… Customers that didn't follow the Groupon rules and used multiple Groupons for single transactions." Some people were actually coming in with three coupons at a time, trying to claim $36 worth of goods… from a coffee shop!
So how does Google Offers stack up here?
Currently, it's about the same. However, recall that Google plans to fully integrate Offers into its Wallet application when Wallet launches later this summer. That means any deal you sign up for instantly moves to your Wallet account. And when you tap your phone to the merchant's register to pay, the deal is automatically factored in. So it's the perfect platform for tracking customer activity. (After all, it's a lot more challenging to trick an application than it is to print out another Groupon.)
Of course, for this system to work, retailers must have an NFC payment register. But as mobile payments continue to pick up steam, it's only a matter of time before most registers gain NFC functionality – especially after Google Wallet is unleashed.
Advice for Groupon: Make a Google Wallet App
The San Francisco Chronicle sums up Groupon's problems best: "Business owners sign up for a deal that would lose them money in the hopes of upselling and bringing customers back as full-price purchasers. Instead, they find themselves overwhelmed by swarms of rude bargain-hunters who crowd out full-price customers, refuse to spend anything beyond the face value of the coupon and are never seen again."
No wonder a Rice University study found that 42% of businesses that have run Groupon offers wouldn't be caught dead trying it again. And they concluded that "social promotions as they currently exist" might not survive for long.
Luckily, Google is well on its way to changing how the daily deals market is run. And once Google Wallet integration kicks in – and more smartphones gain NFC chip functionality – Groupon won't have a choice but to give in.
As we mentioned before, instead of fighting Google on the offers front, the smartest move would be for Groupon to allow seamless syncing to the Wallet application. That way, both companies win.
But as my colleague, Louis Basenese, mentioned in a recent column, "Big egos have obstructed sound business decisions plenty of times before."
For Groupon's sake, I hope that won't be the case this time around.
Good investing,
Justin Fritz
| | |
| --- | --- |
| | Justin Fritz joined the financial publishing business seven years ago (after a brief two-year stint teaching seventh-grade English). He served as Wall Street Daily's Executive Editor for three years. He also worked as Senior Writer, focusing mainly on technology and biotech coverage. Learn More >> |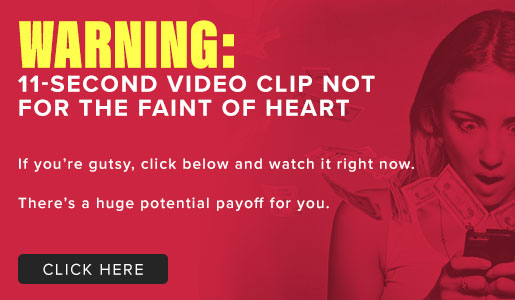 Comments (1)