On Monday, I cut through the hype to reveal why I'm convinced that discount coupon juggernaut, Groupon, is going to face an uphill battle once it goes public.
But I wasn't as critical as one analyst, who pegged the company as Wall Street's latest ponzi-scheme. However, I did call into question Groupon's ability to stave off an ever-expanding field of competitors.
One of those competitors happens to be internet behemoth, Google (Nasdaq: GOOG). In fact, Groupon rebuffed a $6 billion takeover offer from Google in December 2010.
Based on recent developments, though, Groupon would be well-served to adopt a more accommodating and less cavalier stance. I'll let my colleague, Justin Fritz, explain why…
* * * * * * * * * *
Has Google found its Willy Wonka-esque golden ticket into the daily deals area?
Having failed with its takeover offer for Groupon last December, Google just launched its own version of a discount coupon service – Google Offers.
Cue derision from Groupon CEO, Andrew Mason. He took the stage at the All Things Digital Conference last week and scoffed at the idea of Groupon "clones" becoming potential threats. And he specifically snubbed Google's attempt.
However, Google Offers isn't just a cookie cutter daily deals creation. Unlike using a separate application for vouchers, Google has fully integrated Offers into its new mobile payment application, Google Wallet.
This means that with a single click, users can send Offers to their Google Wallet and when their phone interacts with the sale terminal, the offer is automatically factored in. No fumbling around with a paper copy or opening another app to show a merchant your barcode.
That's why eWeek says, "Google Wallet is to date the most comprehensive stab at cracking the mobile payment code in the United States."
And competitors are already feeling the pressure.
The Daily Deals Frenzy Intensifies
Just days after Google showed how its Wallet application integrates local offers, the daily deals industry delivered a collective knee-jerk reaction:
~ LivingSocial: Rumors indicate that LivingSocial just acquired a majority stake in Dealissime, a French daily deals startup, for up to $7 million. LivingSocial plans to become the biggest daily deals platform in France (Groupon's strongest international market) by mid-2012.
~ AmazonLocal: Of all the places to testdrive a new product, Boise, Idaho probably wouldn't be on most people's list. But that's the only place where AmazonLocal works at the moment. However, Amazon's (Nasdaq: AMZN) foray into the local deals area "will quickly be expanding to other cities."
It works much like other deal aggregators out there, except Amazon's not running the service on its own. Instead, it provides the platform for other deal companies. LivingSocial, for instance, has deals posted on the platform. (That makes sense, since Amazon shelled out $175 million in December to partner up with LivingSocial.)
~ Groupon Now: Although Groupon claims to be unfazed by Google's push, it conveniently expanded its new Groupon Now service to San Francisco and New York City last Wednesday. The service, which debuted in Chicago a couple of weeks ago, basically works like Groupon's standard deals, except businesses can post deals in real-time, thus avoiding Groupon's queue.
The bottom line? While Groupon still reigns supreme as the top dog in the industry – and officially filed for an IPO last Thursday – Google's seamless integration of deals and payments can't be ignored.
So Groupon's CEO can get as snarky as he wants about the competition, but if the Google juggernaut wants to expand its reach, he needs to take it seriously.
* * * * * * * * * *
From Foe to Friend?
As Justin revealed, whether Groupon's CEO is ready to admit it yet or not, the competition is heating up in a major way.
Once Google's payment service begins to gain traction with consumers, we're convinced that integration of Groupon (and Groupon Now) within the Google Wallet app won't be far behind. That way, consumers can use both Google Offers coupons and Groupon vouchers in the same place.
Then again, while combining Google's superior payment platform with Groupon's burgeoning customer base appears like a win-win, there's no guarantee it's going to happen. After all, big egos have obstructed sound business decisions plenty of times before.
And if Groupon chooses to shun Google again, it will be one more reason why I think investors should shun Groupon's IPO.
Ahead of the tape,
Louis Basenese
| | |
| --- | --- |
| | Louis Basenese helped direct over $1 billion in institutional capital at Morgan Stanley before launching out as an independent analyst and co-founding one of the web's largest financial publishers. Learn More >> |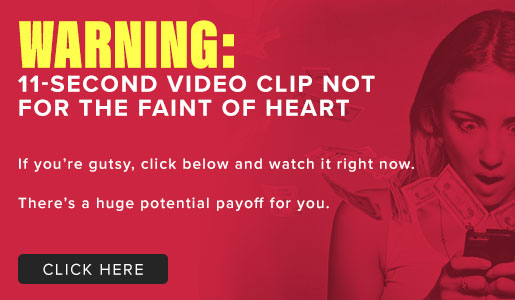 Comments (2)