At Wall Street Daily, Friday means one thing…
Each week, we embrace the adage that "a picture is worth a thousand words." I select a few graphics that paint a telling picture of the week's most important economic and investment stories.
And that's exactly what we've got this week, including a chart that grimly illustrates the origin of the world's next major crisis. So let's get to it…
Investors and Analysts Are Worlds Apart
Last week, the American Association of Individual Investors (AAII) revealed that bullish sentiment dipped to 25.6% – the lowest level since August 2010.
But don't despair.
Individual investors have a terrible track record of buying at market tops and selling at the bottom. So this is definitely a contrarian signal.
And if you're wondering what Wall Street analysts think, don't bother.
This week, Catalpa Capital Advisors proved once again that there are no independent analysts on Wall Street. As the chart below shows, analysts expect 92.6% of the companies in the S&P 500 to outperform. And only a scant 5.4% to underperform.
As Manufacturing Drops, So Does the Market
Curse words were out in force on Wednesday, as the Dow Jones Industrial Average and S&P 500 plunged about 2.3%.
The question is: Why?
You can blame it on the latest data from the Institute for Supply Management (ISM). Its manufacturing index came in way below expectations – 52.8%, versus estimates of 57%.
While any number above 50% indicates growth, manufacturing is definitely slowing down. We need to keep an eye on these figures, as the S&P 500 has historically lagged the ISM index.
However, while a continual decline in the ISM index could foreshadow a market decline, let's not rush to judgment.
As Bespoke Investment Group reveals, declines of 10% or more for the ISM Manufacturing index aren't necessarily negative for the S&P 500. In fact, since 1948, following 23 ISM declines of 10% or more, the S&P 500 went on to rally an average of 11.3% over the next year.
The Next Major World Crisis
In February, the United Nations' FAO Food Price Index showed that global food prices hit a record high.
At the time, FAO economist, Abdolreza Abbassian, said, "The new figures clearly show that upward pressure on world food prices isn't abating."
Fast forward to this week… and he wasn't kidding.
The United Nations warned that food prices could hit another new high this month, prompting riots in the developing world.
The latest predictions from non-profit Oxfam paint a similarly dire picture.
The organization says global food prices could almost double from current levels over the next 20 years. And if we factor in the impact from climate change, food prices could soar by 180%.
Such prospects concern me. But what do you think?
After almost 10 straight months of rising food prices, are you concerned about even higher prices ahead? And how you might be able to protect against the trend?
Let us know by responding to our question below. Once you respond, you'll be able to see what fellow members of the Wall Street Daily Nation think, too.
And speaking of your thoughts, remember that you can get in touch with us at any time to share your feedback or hit us with questions. Just shoot an email to: feedback@wallstreetdaily.com or leave a comment below.
That's all for this week. Enjoy the weekend!
Ahead of the tape,
Louis Basenese
| | |
| --- | --- |
| | Louis Basenese helped direct over $1 billion in institutional capital at Morgan Stanley before launching out as an independent analyst and co-founding one of the web's largest financial publishers. Learn More >> |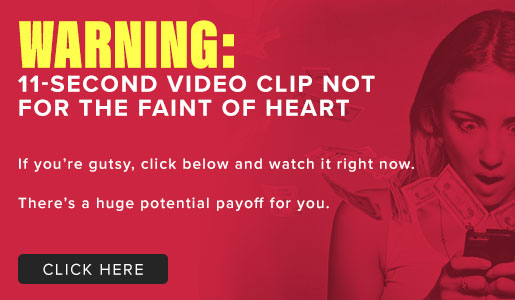 Comments (8)