I'm on record as predicting that cable providers are "ultimately doomed."
Why? In a word: Netflix (Nasdaq: NFLX).
Already losing millions of subscribers, pay TV companies are suffering at the hands of the Netflix growth machine.
During the first quarter, for example, Netflix's customer base actually surpassed all U.S. cable and satellite providers.
And as you can see on the chart below, not only has Netflix edged past Comcast (Nasdaq: CMCSA), with 22.8 million subscribers compared to 22.76 for Comcast, it's spanking everyone else, too.
As Dan Frommer of Business Insider points out, "The big difference is their growth: Netflix added almost nine million subscribers over the last year, while Comcast lost about 700,000 video subs."
However, I disagree with Frommer's point that, "This isn't to say that the cable companies should immediately be freaking out about Netflix." They should have been "freaking out" months ago.
Another 63 Million Subscribers on the Way
It's time for cable companies and network providers alike to embrace the obvious shift to streaming video – and buddy up to Netflix immediately.
Especially now that Netflix's global initiative should launch its subscriber base even higher in the coming months.
You see, although Netflix had plans to expand to the United Kingdom back in 2004, its services are still only available in North America. The company wanted to see how its launch in Canada last autumn played out before expanding further afield.
By the end of March, though, the Canadian operation was doing just fine. That's when Engadget discovered that Netflix had placed "two new job postings for a Training Supervisor and Quality Assurance Analyst [that mentioned] the need to prepare for 'rapid' international expansion and 'will support a specific country/region outside of North America.'"
And if that didn't indicate the company's impending international launch, Netflix's job posting for a Director of Global Marketing Communications certainly does. Heck, it even reveals when the transition could occur.
Here's an excerpt: "Early Canadian results are encouraging… If we continue to gain confidence in a large return on our Canadian investment, and we have confidence in the financial return on further geographic expansion, then we will look to grow beyond the United States and Canada in the second half of 2011. Our overarching objectives are to… grow our member base in the United States and Canada and to do the same around the world."
Needless to say, that would send Netflix's subscriber base skyrocketing. Based on its success in the United States, Netflix could scoop up another 63.2 million subscribers from Europe alone.
So how do you play Netflix's global expansion – other than shorting the cable providers? Here's the answer…
Up 10% and Growing
While Netflix grabs the growth headlines, the company has a crucial behind-the-scenes partner – content delivery network (CDN) provider, Level 3 Communications (Nasdaq: LVLT).
Level 3 transmits data from Netflix to consumers as quickly and efficiently as possible, which results in an enhanced viewing experience of streaming content for Netflix customers.
So how does Level 3 fit into Netflix's global push?
If you recall, last month I wrote about Level 3's acquisition of CDN competitor, Global Crossing (Nasdaq: GLBC). With Global Crossing's added capacity, Level 3's reach has more than doubled from 21 countries to 50.
As a result, I noted that Level 3 is "now in the best position to capitalize on Netflix's future plans to enter international markets."
I stand by that conviction today – especially since Level 3 shares hit a new 52-week high today.
Bottom line: Don't make the same mistake as the cable companies. Ignoring the new normal of media consumption won't stop Netflix's meteoric rise.
Good investing,
Justin Fritz
| | |
| --- | --- |
| | Justin Fritz joined the financial publishing business seven years ago (after a brief two-year stint teaching seventh-grade English). He served as Wall Street Daily's Executive Editor for three years. He also worked as Senior Writer, focusing mainly on technology and biotech coverage. Learn More >> |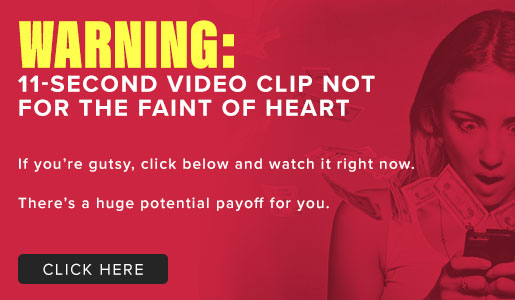 Comments (1)