The latest batch of SEC filings reveals Warren Buffett's newest object of affection: MasterCard Inc. (NYSE: MA).
At the end of March, Buffett's Berkshire Hathaway held 216,000 shares, worth about $60 million.
No doubt the news will trigger a wave of copycat buying. But don't be so quick to join in.
Dare I say it, but the Oracle of Omaha isn't infallible. And in this case, it's possible that a better investment in the credit card space exists – like Visa (NYSE: V), for example.
So let's pitch MasterCard against Visa in a stock war, in order to invest with prudence and facts, not simply blind faith in Buffett.
Rules of Engagement
The concept of a stock war is simple.
We pit two companies in the same industry against each other and conduct a blow-by-blow comparison to determine a winner in terms of investment merit.
Armed with our analysis, you can then consider either buying the winner, or adopting a market-neutral strategy, whereby you purchase shares of the winner and sell short the loser, investing equal dollar amounts in each. (For more details on how this strategy works, check out my column on pairs trading here.)
So without further ado, let's use the following eight categories to see how Visa stacks up against Buffett's new favorite stock…
Whose Plastic is Best?
~ Market Share: Advantage Visa
Based on total volume, transactions and cards issued, Visa outclasses all its competitors. It boasts a worldwide market share of 63%, according to the Nilson Report. MasterCard comes in a distant second, with about 31%. Given such a formidable lead, it's unlikely that Visa will ever be dethroned.
~ Business & Growth Opportunity: Draw
For years, the way in which consumers and businesses pay for goods and services has steadily evolved. Simply put, cash is out… and credit and debit cards are in! This transition isn't over, though.
Emerging markets, in particular, remain grossly underpenetrated. Plus, a new growth frontier is emerging with mobile payment applications. A survey by market research firm, GfK, pegs eBay's (Nasdaq: EBAY) PayPal as the biggest beneficiary of the mobile trend. But Visa and MasterCard are next on the list.
Add it all up and both companies possess an equal opportunity to grow as we become a cashless world. The numbers back that up, too.
In the last quarter, Visa's revenue and earnings increased 14.6% and 23.6%, respectively. Meanwhile, MasterCard's revenue and earnings increased 14.8% and 23.5%, respectively.
Moving forward, analysts expect Visa to grow its earnings by an average of 18.9% over the next five years, compared to 19.6% for MasterCard. Talk about an even fight!
~ Credit Risk: Draw
Unlike credit card issuers like American Express (NYSE: AXP) and Discover Financial Services (NYSE: DFS), Visa and MasterCard don't actually take on any credit risk. They simply get paid a fee to process transactions. So both are equally immune from deterioration in consumer credit.
~ Litigation Risk: Advantage Visa
The credit card industry is highly litigious. In recent years, the fees charged by credit card issuers have come under increased regulatory, legal and legislative scrutiny. And while both companies are equally exposed to new claims, a key difference exists.
When Visa went public in 2008, it funded a $3 billion escrow account to cover litigations arising from operations prior to its IPO. However, MasterCard didn't set up a similar fund when it went public back in 2006.
Ultimately, MasterCard provides less protection against litigation and should be viewed as a riskier investment.
~ Balance Sheet: Draw
In a word: Pristine. Both companies carry less than $50 million in debt and roughly $4 billion in cash.
~ Momentum: Advantage MasterCard
We're in a bull market, so we can't ignore momentum. And MasterCard clearly takes the crown for trending in the right direction. Shares are up 32% over the past year, compared to a mere 4% rise for Visa.
~ Profitability: Advantage MasterCard
One of the most important profitability metrics is return-on-equity (ROE). And it's a well-known fact that Warren Buffett insists on companies with a ROE of at least 15%.
Based on this metric, it's clear why he opted to buy MasterCard. The company boasts a ROE of 43.3% over the last 12 months, compared to Visa's ROE of 13%.
~ Valuation: Draw
You know the drill: "Buy low, sell high." And in this case, both companies are attractively priced, trading for roughly 14 times forward earnings.
If one company paid a high dividend, we could argue that it's more attractive based on the income it could generate while we wait for the stock to appreciate. But Visa and MasterCard both yield next to nothing (0.8% and 0.2%). Once again, it's a draw.
Final score: Visa: 2… MasterCard: 2, with a tie in four categories.
Bet on the Best in Class
As you can see, Visa and MasterCard are about as evenly matched as possible. An investment in either appears equally compelling.
But this isn't cricket and I didn't get all the way to the end of this column just to call it a draw!
As the clear market leader, with more built-in litigation risk, I'm convinced that Visa represents a bluer-chip investment. And the fact that shares have lagged MasterCard, despite putting up similar growth numbers, could mean it's poised for a rally.
So since I'm a contrarian at heart, I'd bet against Buffett and go for Visa.
What's your take? Feel free to give me your thoughts on Visa and MasterCard – and which one you'd buy. You can either email us at: feedback@wallstreetdaily.com or leave a comment below.
In about six months, we'll check up on the performance of each stock to declare a winner of this stock war – and also see whether I've out-dueled Warren Buffett in the process!
Ahead of the tape,
Louis Basenese
| | |
| --- | --- |
| | Louis Basenese helped direct over $1 billion in institutional capital at Morgan Stanley before launching out as an independent analyst and co-founding one of the web's largest financial publishers. Learn More >> |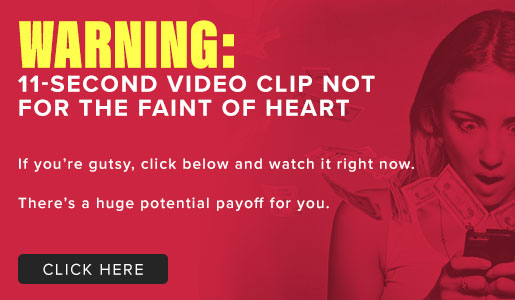 Comments (4)