Because it's the end of the week, I've once again selected a handful of graphics to put the week's investment and economic news into perspective for you.
But I must warn you: The following three charts paint a pretty grim picture for three of the U.S. economy's most critical areas. Just don't kill the messenger!

The Debt Clock is Ticking in Washington
The U.S. national debt is on the brink of hitting its limit of $14.294 trillion. And it could happen as early as Monday.
Treasury Secretary Tim Geithner says America can keep paying the bills until about August 2. But to make it through the year, he estimates that we'll need an additional $2 trillion in borrowing authority.
While the politicians in Washington can duke it out all they want over whether to raise the debt ceiling, the reality is this: Our national debt is about to exceed our economic output.
But hey… why stop spending when you can always borrow more?!
We're Raising Another Generation of Borrowers
It's said that children become what they gaze upon. And after years of watching us all overeat at the debt buffet, they're doing it, too.
Turns out the graduating Class of 2011 is set to be the most indebted ever, according to the latest estimates from Mark Kantrowitz, a publisher of student aid websites.
If we're not teaching our students fiscal responsibility, how do you think they're going to govern our country when they get the chance?
Order Up! More Jobs Please
On the surface, the latest employment data from the Department of Labor appears encouraging.
After all, the number of job openings in March topped three million for the second month in a row. And the number of people receiving some kind of state or federal unemployment benefit fell below eight million for the first time in years.
But don't kid yourself. We're a long, long way away from the employment situation getting back to normal – as this chart illustrates.
Don't forget, you can let us know what you think about this column – or any of our other Wall Street Daily articles, for that matter – by sending us an email. You can drop us a line at: feedback@wallstreetdaily.com or leave a comment below.
Thanks – and enjoy your weekend.
Ahead of the tape,
Louis Basenese
| | |
| --- | --- |
| | Louis Basenese helped direct over $1 billion in institutional capital at Morgan Stanley before launching out as an independent analyst and co-founding one of the web's largest financial publishers. Learn More >> |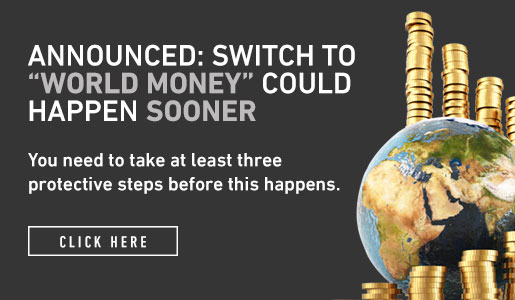 Comments (1)