If you're a regular Wall Street Daily reader, you know the drill by now. So go ahead and scroll down.
For the newbies, here's what you need to know: Each Friday I embrace the adage that "a picture is worth a thousand words." I switch from my regular commentary-based articles and instead select a handful of graphics that put the week's investment news into perspective for you.
All it takes is a quick glance and you'll be up to speed. Who ever said achieving enlightenment isn't easy? Enjoy!
Pop Goes Silver
You've heard me warn that the silver market is prone to sudden and massive selloffs. I detailed the disturbing truth behind silver's rally in mid April and followed it up yesterday by making a new silver price prediction.
And as you can see, it sure looks like we're in the midst of another freefall.
Could Bin Laden Be the Dollar's Savior?
Prior to the September 11, 2001 attacks, the U.S. dollar enjoyed a decade of dominance. Since then, however, the dollar's fortunes have reversed dramatically, as it's endured almost a decade worth of declines.
But will the death of Osama bin Laden last weekend prove to be a turning point for the world's most hated currency?
ISM Sinks… Time to Worry About a Recession?
The Institute for Supply Management (ISM) released its latest U.S. manufacturing figures this week. The headline number came in way below expectations – at 52.8%, versus the estimated 57%.
And the underlying data is even more troubling. For example, the Employment Index decreased almost two full percentage points in a month to 51.9%.
While an index reading above 50% indicates expansion and below 50% indicates contraction, sharp declines often precede recessions, so let's hope this downtrend doesn't continue.
That's all the charts for this week. Before you sign off, though, do me a favor…
Let me know what you think about this weekly column – or any of our recent work at Wall Street Daily – by sending us an email to: feedback@wallstreetdaily.com or by leaving a comment on our website.
Thanks – and enjoy the weekend!
Ahead of the tape,
Louis Basenese
| | |
| --- | --- |
| | Louis Basenese helped direct over $1 billion in institutional capital at Morgan Stanley before launching out as an independent analyst and co-founding one of the web's largest financial publishers. Learn More >> |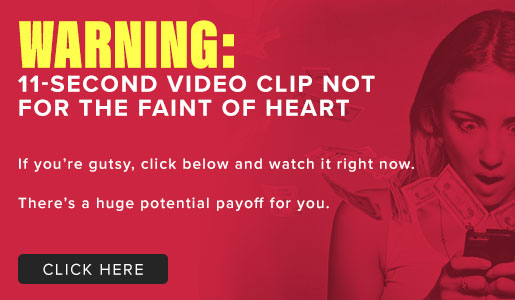 Comments (2)