To watch television commercials advertising 3D technology, you'd be forgiven for thinking that it's set to be a lights-out success.
But with a collective shrug of the shoulders, consumers have given 3D a lukewarm reception at best. As we said here recently, "Despite an encouraging start, demand has fizzled in recent months. In 2010, for example, a mere 3.2 million 3D televisions were sold – just 1% of the 247 million TVs sold worldwide last year."
But there could be a light at the end of the 3D tunnel – the video game industry. And top player Nintendo is banking on 3D to reignite its flagging business. (The company recently reported a 66.1% in annual net profits, following a 29.3% drop in sales.)
Let me explain…
Glasses-Free 3D is Still a Pain in the Eyes
On March 27, Nintendo launched its new handheld game player – the 3DS – across the United States and Europe.
The 3DS uses what's called autostereoscopic technology, rather than traditional stereoscopic technology. Simply put, this involves adding a special barrier that blocks specific pixels from reaching each eye. That means each eye receives a different image, creating the illusion of three dimensions.
In doing so, Nintendo solved one of the biggest issues that people have with current 3D television sets and movies – the need for those annoying glasses.
However, while Nintendo has sold 3.61 million 3DS units since its debut, sales fell short of its goal of four million.
So why the weak reception for what most considered a breakthrough product? A few reasons:
People are playing more games on their smartphones and tablets now. And the apps cost little or nothing. The prospect of carrying around a half-pound brick with games that cost $40 each just isn't as appealing.
Just like viewing traditional stereoscopic 3D images can cause eye strain and headaches, so too does the 3DS. Heck, even Nintendo warns gamers to take 10-minute breaks every 30 minutes and that kids under six years old shouldn't play at all. Not gonna happen.
To get the image to remain in 3D, you need look at it head on. Tilting the image loses the effect. That's simply not practical. As VentureBeat's Dean Takahashi says, "You have to keep your head still in a sweet spot, otherwise you'll lose the view and see a double image or something blurry."
Of course, you can adjust the intensity of the 3D experience on the device. Or you can just turn it off completely. But then it's basically the same device as the non-3D handheld from Nintendo. (Except the 3D version costs $100 more.)
So after the 3DS failed to meet expectations, is it time to rethink the whole 3D strategy for consumer electronics?
Not necessarily…
3D's Last Stand
While the picture I just painted for 3D technology isn't exactly rosy, Nintendo had the right idea.
Autostereoscopic technology is hands-down the way to go, especially if electronics companies want 3D TV sales to pick up. A recent NDP Group study showed that 42% of people won't get a 3D TV because they don't want to wear the ridiculous glasses.
That's why Toshiba is forging ahead with its glasses-free 3D TV lineup. Trouble is, they're pricey and only sold in Japan at the moment. Besides, just like with the 3DS display, it only works when you're dead still and viewing the image head on.
What's more, according to CNET, "To get the best effect, you have to stand pretty close to the TV, closer than any normal person would want to, for fear of singeing their retinas."
Again, that's not practical.
Bottom line: Autostereoscopic technology is the way to go if 3D developers want to fuel its adoption. But if no one addresses the ongoing limitations of the technology, even gamers won't be able to save 3D.
Good investing,
Justin Fritz
| | |
| --- | --- |
| | Justin Fritz joined the financial publishing business seven years ago (after a brief two-year stint teaching seventh-grade English). He served as Wall Street Daily's Executive Editor for three years. He also worked as Senior Writer, focusing mainly on technology and biotech coverage. Learn More >> |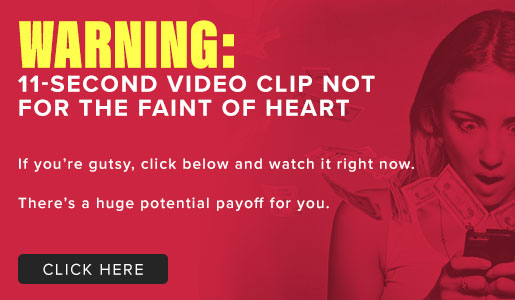 Comments (7)