So how did you get find out the news that U.S. forces had killed Osama bin Laden?
When you think of a major, developing news event like that one, most people think of a network television station, or one of the 24-hour news networks breaking the news to the masses.
But the playing field has shifted. And it speaks to today's new media paradigm that among the vast array of news media available, it was actually social networking sites that broke the news if bin Laden's death more than an hour before President Obama's official announcement.
The glaring truth is that broadcast media's days are numbered…
The Tweet Heard 'Round the World
Here's a quick rundown of how the bin Laden news unfolded…
Speculation began swirling on Twitter and Facebook after the White House communications director posted this tweet at 9:47 on Sunday night: "POTUS [President Of The United States] to address the nation tonight at 10:30 PM Eastern Time."
But a tweet from Keith Urbahn, Chief of Staff for former Defense Department Secretary Donald Rumsfeld, is what really sparked the frenzy. At 10:34 PM, he wrote: "So I'm told by a reputable person they have killed Osama Bin Laden. Hot damn."
It took Fox News a full six minutes more – an eternity in the breaking news cycle – to report that. And ABC, CBS and NBC didn't pull the trigger until about 20 minutes after Urbahn's tweet.
By 11:00 PM – a full 35 minutes before Obama took to the podium – the news had already gone viral. More than a dozen Facebook updates about bin Laden were posted every second. And the President's words only fueled the fire (with over 5,000 tweets per second during his announcement).
Add it all up and social networks got a 20-minute head start on traditional television networks and a 61-minute lead on the President. So it's no wonder that the relevance of major media outlets is now in question.
Bye-Bye Broadcast Media?
According to Business Insider: "TV suddenly seemed very old and boring… Twitter was faster, more accurate, and more entertaining than any other news source out there."
And CNN reported that "media analysts and observers said this is the mark of something significant – a reminder that news, confirmed or not, is more instantly accessible now than ever before."
So is this the end of mainstream media? Not exactly.
Social networks may have broken the story to the masses first. But that's not enough to dig network news an early grave.
After all, credibility is key. People still need a reliable news source to back up the tweets and counter-tweets that we hear online, no matter how valid they seem. Even Urbahn said, "Stories about 'the death of mainstream media' because of my 'first' tweet are greatly exaggerated."
It does however point to the insane growth in mobile technology that's putting news at our fingertips…
"Following Eyeballs" to $29 Billion
Consider that 47% of Americans now access news through mobile devices, so if news networks refuse to adapt to the trend, they could end up having a shorter life expectancy than newspapers.
As Nicholas Jackson of The Atlantic said Sunday night, "Newspapers might be dead or dying, but traditional ink-on-paper reporters were able to share this story much faster than cable news outlets by adapting" to social networks.
And once broadcast media shifts to social networking – thus making them more nimble, faster and efficient – you can bet that advertising dollars won't be far behind.
In fact, a survey conducted by Effie Worldwide and Mashable found that 70% of marketers plan to boost their social media advertising by 10% this year.
And based on social media's direct tie to smartphones and tablets, you can also bet that much of that spending should funnel into the mobile space.
As my colleague, Louis Basenese, said in The White Cap Report, "It boils down to the old saying, 'Advertising always follows eyeballs.' And with all eyes clearly flocking to mobile devices, advertising is following suit."
Gartner expects mobile advertising to jump by an average of 50% annually over the next three years. And ABI Research forecasts that this $500 million market will soar to $29 billion by 2014.
The current competition between social networks and mainstream media only underscores this data. And as media companies buckle under the pressure, look for the momentum in mobile advertising to accelerate in the months ahead.
Good investing,
Justin Fritz
| | |
| --- | --- |
| | Justin Fritz joined the financial publishing business seven years ago (after a brief two-year stint teaching seventh-grade English). He served as Wall Street Daily's Executive Editor for three years. He also worked as Senior Writer, focusing mainly on technology and biotech coverage. Learn More >> |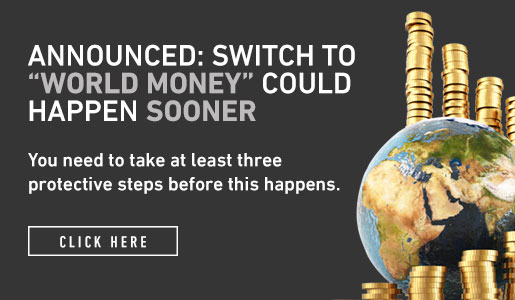 Comments (1)