We have a winner in the Google (Nasdaq: GOOG) vs. Apple (Nasdaq: AAPL) grudge match…
In late 2010, Google began outpacing Apple in terms of smartphone market share – and the gap is widening at an incredible rate. Gartner predicts that Google's Android's share will hit 49% in 2012, with Apple's iOS lagging at 19%.
But wait…
Last week, comScore released conflicting data, which suggested that Apple actually has its nose in front, after all.
Needless to say, the news sent the blogosphere into a breathless frenzy.
Whatever. Let me break down the figures and show you why…
It's total rubbish.
Google isn't the least bit scared.
A Collective Eye Roll for comScore's Data
The Gartner figures above factor in smartphone market share. And that makes sense if that's what you're trying to nail down.
But comScore skewed the data by deciding to toss iPods and iPads into the mix, too.
By doing so, it bumps the total number of Apple users up to 37.9 million (a 16.2% market share), compared to Android's 23.8 million users (a 10.2% market share).
Hmm… doesn't sound like a fair fight.
What the data essentially reveal is that Google has never released a hit music-playing device. As Macworld says, if you remove iPods from comScore's numbers (and keep Apple's iPad sales), Google vaults back on top.
But just for fun, let's roll with comScore's findings. As you'll see, Google could still reclaim the throne by the end of 2012.
Why Apple's "iReign" is Destined to Fizzle Out
With the rise of the smartphone, portable music players are a dying breed. And for Apple, that spells trouble for the iPod. Sales of the device in April 2010 were down just 1% from April 2009. But sales this month have plunged 17% from last year.
As the decline continues to accelerate, Google could end up coasting ahead of Apple without doing a darn thing.
But what about the tablet computer market? There's no question that Apple boasts a vice-like grip on this market, thanks to the success of the iPad. In terms of market share, Apple reigned supreme last year, with a whopping 83% market share, compared to Android's 14.2%.
And it's not just Apple lovers that are fawning over the device. comScore reports that 14% of iPad users own Android phones. Heck, I'm one of them. And a study across five European countries found that on a percentage basis, more Android phone users are buying iPads than iPhone users.
According to Gartner though, Apple should relinquish its tablet dominance by 2015, ending the year with a 47.1% market share. And thanks to Android's growing presence in the tablet space, Google should pick up most of the slack, with a 38.6% share.
That means Google still won't regain the lead in four years… but based on how fast Android snatched the wind from the iPhone's sails, I'm convinced that it will pull ahead much sooner.
Google's Just Rounding Third Base
Consider that the iPhone launched in June 2007, more than a year before the first Android smartphone – the G1 – hit shelves in October 2008. But even with that headstart, Apple ate Google's dust in just over two years.
If the same holds true in the tablet space, Google should deliver the knockout blow by November 2012. Or two years after the first Android tablet – the Samsung Galaxy Tab – was released.
Don't believe me? Consider that today's tablet market (with a slew of new Android-powered devices hitting shelves) resembles the months following the release of Motorola's (NYSE: MMI) Droid. And as you as you can see in this video, that's exactly when Android adoption kicked into high gear.
So let comScore believe that Apple is back on top for now. It won't stop Google from achieving full market dominance by the end of 2012.
Good investing,
Justin Fritz
| | |
| --- | --- |
| | Justin Fritz joined the financial publishing business seven years ago (after a brief two-year stint teaching seventh-grade English). He served as Wall Street Daily's Executive Editor for three years. He also worked as Senior Writer, focusing mainly on technology and biotech coverage. Learn More >> |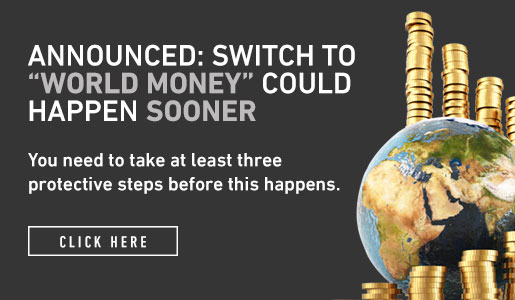 Comments (5)