"… we'll also expose the profit trends others simply don't have the experience to detect (or the courage to broadcast)."
That's a line from the Wall Street Daily mission statement. And if you've read our columns over the past few weeks, you'll know that we've identified Near-Field Communication (NFC) technology as one of the biggest trends of the year.
You'll also know that we're not afraid to call out the top companies if we think they're missing the boat on certain trends. And with NFC, we did just that with American Express (NYSE: AXP), highlighting the credit card giant's poor decision to ignore NFC as it enters the mobile payment market. By contrast, rival MasterCard (NYSE: MA) has teamed up with Google (Nasdaq: GOOG) to allow its credit card customers to link their accounts through an NFC application.
It looks like American Express has seen sense now, though. It's joined forces with mobile payment platform, Payfone, which is capable of integrating NFC technology. So I can't rag on American Express today.
But two banking giants have just made a boneheaded move…
Out With the New and in With the Old: Top Banks Snub NFC for EMV
Like MasterCard, Citigroup (NYSE: C) has partnered with Google, so its credit card customers can use NFC technology.
But competitors like Wells Fargo (NYSE: WFC) and JPMorgan Chase (NYSE: JPM) are lagging on the NFC front.
Wells Fargo recently ran a tiny NFC trial in San Francisco with 200 customers. And as far as I can tell, Chase's latest involvement with NFC dates back to December 2005.
Instead, they've decided to focus on putting Europay, MasterCard and Visa (EMV) chips in their credit cards. This is the technology used in the "chip-and-PIN" credit card system in Europe and the rest of the world.
To be fair, this does make sense for three reasons:
The San Francisco Chronicle points out that EMV technology is more secure than magnetic-stripe cards. And "the United States is among the last developed nations whose payment system relies primarily on cards with magnetic strips."
According to research firm Aite Group, almost 10 million U.S. consumers had problems processing their credit cards abroad in 2008. That amounted to a $4 billion loss for merchants and a $447 million loss for card issuers.
On January 31, the European Payments Council decided that the "use of magnetic stripe [credit cards] be restricted to exceptional cases." Meaning our credit cards won't work at all now overseas.
But Chase isn't just trying to help its Europe-bound U.S. customers. It hopes that EMV might "lure affluent customers from rivals."
I hate to rain on the parade, but with NFC gearing up to take over payment systems worldwide, it's a little late to use EMV to poach new customers.
NFC Has the Chip-And-PIN System in its Crosshairs
I've already called for the end of old-school credit cards in the U.S., thanks to rampant NFC growth. But with NFC adoption spreading like wildfire around the globe, EMV could quickly follow suit.
Exhibit A: The fact that European mobile carriers are currently preparing to deploy NFC throughout the continent. In addition…
Visa (NYSE: V) just conducted a successful NFC trial in Australia…
Corporation Bank launched a mobile payment program in India, appropriately called, Ypaycash…
Juniper Research expects an NFC chip to be present in at least one in five smartphones worldwide (about 300 million devices) by 2014.
With this disruptive technology gaining global traction, Wells Fargo and Chase need to give their EMV efforts the boot and dedicate the resources to NFC integration instead.
Good investing,
Justin Fritz
| | |
| --- | --- |
| | Justin Fritz joined the financial publishing business seven years ago (after a brief two-year stint teaching seventh-grade English). He served as Wall Street Daily's Executive Editor for three years. He also worked as Senior Writer, focusing mainly on technology and biotech coverage. Learn More >> |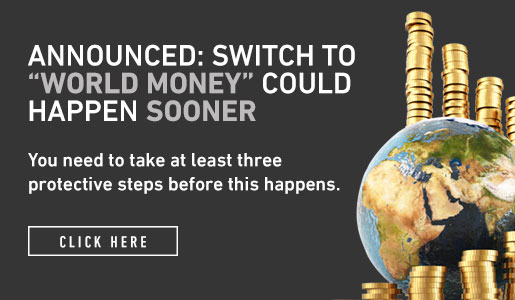 Comments (6)