Last week, The Wall Street Journal reported "Banks like Morgan Stanley and Bank of America Merrill Lynch are ramping up their foreign exchange operations… to cash in on a boom in currency trading."
Conventional wisdom dictates that we should hustle and follow this so-called "smart money."
But this is one instance when we should toss conventional wisdom right out the window. Here's why…
Explosive Growth… Easy Access… But Elusive Profits
The FOREX market ranks as the largest and one of the fastest growing in the world.
According to the Bank for International Settlements, roughly $4 trillion changes hands every day. That represents a 20% increase in just three years.
The FOREX market is also open 24 hours a day, five days a week, creating huge liquidity and opportunity. And access has become ubiquitous, thanks to the emergence of online FOREX brokers like FXCM Inc. (NYSE: FXCM) and GAIN Capital (NYSE: GCAP).
In fact, all it takes now is a credit card and as little as $200 to open a FOREX account. Such an "all are welcome" approach has led to a big boom in retail speculation.
For almost a decade, retail FOREX trading activity has increased by an average of 37% per year, according to the Aite Group. Retail investors now wager over $125 billion in the FOREX market every day.
Here's the problem, though: Retail FOREX investors are nothing more than a bunch of minnows running with sharks. And they're getting devoured.
Don't Even Bother Fighting These Odds
Based on the latest filings from GAIN Capital, which has more than 64,000 retail accounts, 72% of its customers lost money during the fourth quarter. In the prior quarter, 77% lost money.
As if those startling statistics weren't enough, here's another even more telling one: Client attrition rates at FOREX brokers check in at 15% to 25%. That's three to five times the attrition rate for online stockbrokers.
So three out of four FOREX investors lose money each quarter. And within one year almost all new investors give up.
Those are lousy odds. But many people still think they can trump them. What are they thinking?
Don't Be a Victim of Overconfidence
Even given the poor odds for FOREX trading, some still think their experience will be different. The overconfidence reminds me of the paradox in the mutual fund industry.
Extensive studies show that 75% of mutual fund managers consider themselves to be "above average."
And yet, 75% of those "above average" managers still fail to outperform the S&P 500 in any given year.
So don't fall victim to your own overconfidence. No matter how smart you think you are, the odds are stacked against you when it comes to trading currencies.
In fact, the only bottom line guaranteed to get a boost from trading foreign currencies is your broker's.
Consider that the two largest retail FOREX brokers, FXCM and GAIN Capital rely almost entirely on retail investors to turn a profit. At the end of last year, they accounted for 88% of FXCM's total revenue and 77.1% of GAIN's trading volume.
And sure enough, as three out of four investors lost money, FXCM's income before taxes has increased an average of 43.5% per year since 2001. And GAIN Capital's net income has increased by an average of 35.9% per year since 2005.
Bottom line: FOREX trading is growing by leaps and bounds. But the profits for retail investors are not. We just can't compete with mammoth, highly skilled institutions and their armies of hotshot analysts and traders – and we shouldn't bother. FOREX trading is best left to the professionals.
Ahead of the tape,
Louis Basenese
| | |
| --- | --- |
| | Louis Basenese helped direct over $1 billion in institutional capital at Morgan Stanley before launching out as an independent analyst and co-founding one of the web's largest financial publishers. Learn More >> |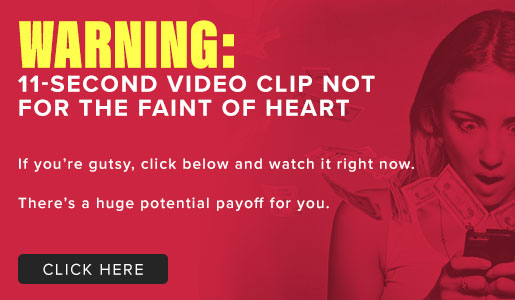 Comments (3)