Click.
That was the sound of 741,000 subscribers who tuned out from cable television during the third quarter.
Wait… scratch that. A new study by Convergence Consulting Group jacks up the number of people who abandoned pay-TV to one million.
The reason for the mass exodus? It's due to the rampant success of streaming video content from companies like Netflix (Nasdaq: NFLX), whose "customer base has exploded by 113%" to more than 20 million over the past two years.
And it's not done yet. The trend should pick up steam, as more people make the switch to digital content in the coming months.
But with Netflix's shares trading close to their 52-week high of $248.88, set on April 6, how do you invest in the digital content giant without breaking the bank?
The best way is via Netflix's content-providing sidekick…
Like Drano for Netflix's Streaming Content
As Netflix's customer base continues to grow, the company can't handle all the extra strain on its servers.
That where content delivery provider, Level 3 Communications (Nasdaq: LVLT) comes in.
Level 3 specializes in content delivery networks (CDN) – that is, getting digital data from Point A to Point B as quickly and efficiently as possible. Simply put, they involve a system of servers that store copies of data from a content provider (like Netflix). And since the servers are spread throughout the broadband network, they can transmit data more efficiently, enhancing data delivery and thus, the experience, for customers.
To put it another way, imagine Netflix's 20.2 million subscribers all driving to see a movie… at the same theater. The gridlock you're picturing is exactly what would happen online without CDNs.
And that's exactly why Netflix joined forces with Level 3 in November 2010 – a move that should bring nothing but good news for the smaller company.
There's a precedent for this, too…
Riding Netflix's Coattails is Akin to Printing Money
My colleague Alexander Moschina recently discussed how partnering with Netflix is one of the best moves a small company can make right now. For example…
In March 2010, Level 3's largest competitor, Akamai Technologies (Nasdaq: AKAM), teamed up with Netflix. And shares jumped 101% in nine months.
Shares of another competitor, Limelight Networks (Nasdaq: LLNW) cruised more than 35% higher when Netflix named the company as one of its two leading CDNs.
The other firm? Level 3. And while that means Level 3 might not be Netflix's only source for content distribution, here's why it could be soon…
Doubling Revenue and Global Presence in One Fell Swoop
After signing with Netflix, Level 3 pledged to double its server capacity in order to handle increased demand on its system.
True to its word, Level 3 expanded its services in Italy, Switzerland, England, Germany, France, Spain, Colombia, Ecuador, Venezuela, Peru and Saudi Arabia.
And to strengthen its global presence even further, Level 3 just acquired competitor, Global Crossing (Nasdaq: GLBC) in an all-stock deal.
This is a significant development, as it expands Level 3's network capacity in the United States, Europe, Asia and Latin America. The company already controlled a large part of the $30 billion network market, but this deal nearly doubles Level 3's revenue and cuts annualized capital spending by $40 million.
True, the company is $6.5 billion in debt and a negative cash flow right now. But as CFO, Sunit Patel says, "We expect the transaction to be accretive to Level 3's free cash flow per share in 2013 and give us the financial strength to capitalize on the many opportunities available in the global market."
Besides, having added Global Crossing's capacity, Level 3's network ownership grows from 21 countries to 50. So it's now in the best position to capitalize on Netflix's future plans to enter international markets.
As for Level 3 shares… they instantly jumped 18% on the acquisition news. And if the benefits of the merger play out as expected, this $1.70 stock should continue to build momentum. At the very least, Level 3's stronger position in the market should attract some takeover offers of its own.
Good investing,
Justin Fritz
| | |
| --- | --- |
| | Justin Fritz joined the financial publishing business seven years ago (after a brief two-year stint teaching seventh-grade English). He served as Wall Street Daily's Executive Editor for three years. He also worked as Senior Writer, focusing mainly on technology and biotech coverage. Learn More >> |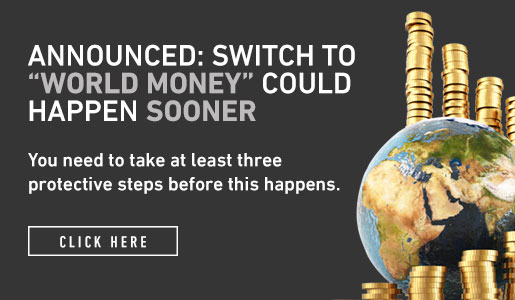 Comments (2)