What's worse than the rising cost of healthcare? How about not having access to a doctor at all?
That's what 25% of the U.S. population who live in rural areas face every day. With only 10% of the country's doctors working there, CNN says, "Virtually every rural area in America needs more primary care doctors and can't find them."
So what's the solution for these folks?
Enter: telemedicine. I recently discussed the benefits of telemedicine and how it represents a strong alternative to traditional nursing home care.
But the technology's capabilities stretch much further than that. And it's proving very useful in connecting the country's rural population to medical professionals.
Consider that 77% of the U.S. population currently has an Internet connection. But with President Obama's proposed $5 billion push to expand rural broadband Internet coverage, that number could jump to 98% in the next five years.
Over my next few columns, I'll run down how telemedicine works, the benefits it provides in different areas – and the investment potential in this fast-growing industry…
Telemedicine: "Skype on Steroids"
Telemedicine isn't like signing onto WebMD and convincing yourself you're suffering from every ailment on the site.
Its technology allows doctors, families and caregivers to monitor a patient's condition around the clock. And with advanced teleconferencing technology, patients can link directly to doctors and nurses. It's like getting the benefits of going to the doctor, without the hassle of… well, going to the doctor.
Or as Dr. Miles Ellenby, head of the Oregon Health and Sciences University's telemedicine program, puts it, "It's like Skype on steroids."
The ability to communicate health data remotely isn't new. In 2009, the Voluntary Hospitals of America (VHA) treated over 300,000 people using telemedicine. At the same time, doctors were able to remotely monitor 48,000 chronically diseased patients' vital signs and blood sugar levels. And medical centers in Missouri and Illinois have relied on basic telemedicine technology for more than 10 years.
However, like all technology, it's quickly getting cheaper to build and implement, as well as improving performance-wise. As Dr. Karen Edison of the University of Missouri says, "The technology has gotten so much better and so much cheaper over time… We really see this as the future: taking healthcare to patients wherever they are."
Here's another big part of the equation – and a key driving force for continued industry expansion…
The Government's Adding Fuel to the Telemedicine Fire
A barrage of government activity points to the rise of telemedicine. Consider:
During the President Obama's 2011 State of the Union address, he mentioned telemedicine as a key player in the broader mobile revolution: "It's about a firefighter who can download the design of a burning building onto a handheld device; a student who can take classes with a digital textbook; or a patient who can have face-to-face video chats with her doctor." And with the healthcare reform bill requiring all Americans to have medical coverage, telemedicine will grow, as it can facilitate this quickly.
The FCC National Broadband Plan has pinpointed telemedicine as a key cost-cutting measure: "Electronic Health Records and Remote Monitoring technology could alone create over $700 billion in net savings over 15-25 years."
In January, The United States Department of Agriculture (USDA) awarded grants to 44 healthcare organizations for deploying or improving telemedicine to rural areas.
In March, the Federation of State Medical Boards held a symposium in Washington that addressed telemedicine's future role in healthcare.
Bottom line: We've set our sights set on the telemedicine industry and Chief Investment Strategist Louis Basenese is currently hunting for stock recommendations in the area.
Good investing,
Justin Fritz
| | |
| --- | --- |
| | Justin Fritz joined the financial publishing business seven years ago (after a brief two-year stint teaching seventh-grade English). He served as Wall Street Daily's Executive Editor for three years. He also worked as Senior Writer, focusing mainly on technology and biotech coverage. Learn More >> |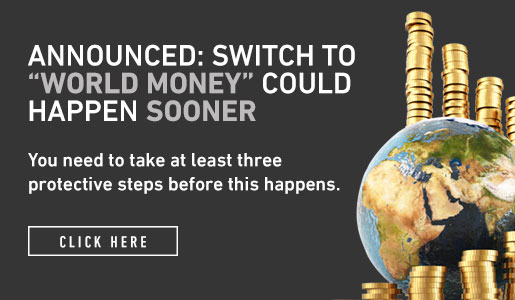 Comments (6)