One of the biggest tech trends is the shift to cloud computing. That is, using the Internet (a.k.a. "the cloud") to run operations like websites and email, or store information on databases.
As I've noted here before, cloud computing services like Amazon's (Nasdaq: AMZN) AWS are enticing more and more companies to conduct their business over the web. But as they do, storing massive amounts of sensitive data online means one thing…
A network security nightmare.
According to security firm McAfee, hackers are beginning to specialize in hijacking corporate information stored remotely – or in "the cloud." To make matters worse, as an increasing number of employees access a company's network remotely, IT departments could find themselves out of a job. In fact, Gartner expects 20% of businesses to shut down IT altogether by next year.
So as companies go virtual, it's even more important for them to beef up security and know exactly who has access to data as it bounces to the cloud.
That's a lesson EMC Corporation (NYSE: EMC) learned the hard way…
You Know It's Bad When Cyber Attackers Breach a Security Company
Back in 2006, cloud-computing company EMC took a definitive step to prevent cyber threats when it acquired security company RSA.
RSA develops a product called SecurID, a device that allows EMC to closely monitor who accesses EMC's network.
The SecurID system requires two forms of identification from employees to access the network: a PIN number and a code sent to the SecurID device, which changes every 60 seconds.
As RSA's website states, the SecurID keys "positively identify users before they interact with mission-critical data and applications."
You can't get much more airtight than that, right?
Wrong.
This supposedly airtight system couldn't prevent cyber attackers from infiltrating the SecurID system last month. Luckily, the information the hackers extracted wasn't enough to compromise the system entirely. But RSA's former CEO, Art Coviello, isn't so optimistic about the future: "This information could potentially be used to reduce the effectiveness of [the] current two-factor authentication implementation as part of a broader attack."
So EMC isn't taking any chances. Last Monday, the company announced that it's acquiring network security firm, NetWitness, to beef up its defenses.
And EMC's decision to strengthen security by acquiring a startup might be part of a larger trend…
The Answer to Cloud-Based Security Woes: Acquire an Innovative Startup
Network equipment maker Juniper Networks (NYSE: JNPR) recently boosted its security, too. In December 2010, the company announced that it had bought cloud security provider Altor Networks.
As Juniper's VP, Mark Bauhaus said, the $95 million deal "will extend our leadership in data center and cloud security and will enable customers to deploy a consistent set of security services across their physical and virtual infrastructure."
If this trend continues, look for another company to garner some serious attention soon, too…
Under the Radar… But Well on Top of Security
CertiVox is a private company that securely packages and distributes data. According to its website, it offers a "revolutionary approach to secure information exchange that delivers military-grade encryption compliant with all relevant industry standards."
The company also provides security for financial transactions online. And that filters perfectly into another hot tech trend that we're covering heavily – the $633 billion mobile payments boom.
The company has already caught Bank of America's (NYSE: BAC) eye. Senior VP, David Shroyer says, "Once you send confidential data, the most you can hope for is to know the recipient received the content. CertiVox has expanded the horizon to offer much needed functionality to protect information that meets both government and industry standards."
Not a bad endorsement.
To top it off, CertiVox just raised $1.46 million in Series A funding, led by Pentech Ventures and Octopus Investments. As Luke Hakes of Octopus says, "CertiVox is set to be a leading player in this fast-moving industry."
Bottom line: As more companies shift to the cloud, acquisition activity is all but guaranteed to heat up for companies in the cloud security market.
Good investing,
Justin Fritz
| | |
| --- | --- |
| | Justin Fritz joined the financial publishing business seven years ago (after a brief two-year stint teaching seventh-grade English). He served as Wall Street Daily's Executive Editor for three years. He also worked as Senior Writer, focusing mainly on technology and biotech coverage. Learn More >> |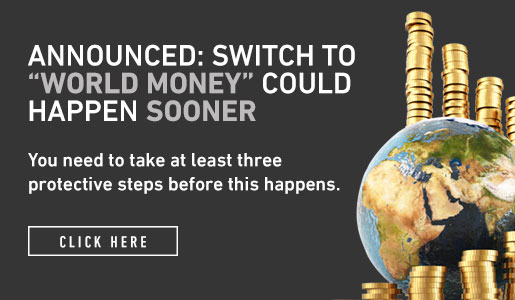 Comments (2)