It's a controversial issue that raises a host of ethical, legal and religious arguments.
It concerns regenerative medicine – a field that involves the use of stem cells to repair damaged tissue. This triggers fiery debate, based on stem cell therapy's history with embryo extraction.
However, some companies are rendering the argument moot, because they're discovering alternative methods of harvesting stem cells that dodge the ethical bullet completely.
One such company is Pluristem Therapeutics Inc. (Nasdaq: PSTI).
What's more, it's operating in a market that is expected to swell to $118 billion by 2013. That's a 7,766% jump over 2008.
As Close To Over-the-Counter As Stem Cell Therapy Can Get
Israeli-based Pluristem has found a way to process stem cells from a donor's placenta after childbirth.
Why the placenta? As President and CEO Zami Aberman says, the placenta is "the only place in nature where two systems are working together, the mother and the baby, and they're not attacking each other."
In other words, these cells are more likely to work on an injury without the patient's own cells rejecting them. Or as BioWorld puts it, "Pluristem may have discovered the 'magic cells' that can be given without triggering an immune response."
What does this mean?
Simply put, once the company harvests the stem cells, it's considered an "off-the-shelf" product. That is, it can be injected directly into a patient immediately – no tissue matching required.
Here's how it's done…
Forget Ron Popeil… Pluristem Brings New Meaning to "Set It and Forget It"
Once cells are extracted from a donor's placenta, they're placed in Pluristem's proprietary "bioreactor" system. This 3D chamber mimics the environment in the human body, helping the stem cells to grow.
After several weeks, the cells are removed from the bioreactor and shipped – ready to use – to hospitals or clinics.
It then just takes a simple injection directly to a patient's injury site and the cells begin repairing the damage.
Think of it as the "Set It and Forget It" version of regenerative medicine.
Or as William R. Prather, Pluristem's VP of corporate development says, "We're just farmers. We harvest the cells from the placenta. We grow them. We inject them. And stand back and get out of the way."
But Pluristem's bioreactor is what really vaults the company ahead of its competitors in the regenerative medicine field. Since the larger 3D environment allows cells to grow more than they would in the human body, just one placenta can treat 10,000 people!
And as for the uses…
A Buyout on the Horizon Could Produce Triple-Digit Gains
Pluristem currently markets its cells, known as PLX cells, for the treatment of multiple sclerosis, inflammatory bowel disease and stroke recovery. But the stem cells also have the potential to treat orthopedic problems, neuropathic and inflammatory pain, bone marrow transplantation, and even alcoholism.
On January 18, the company announced the successful completion of its Phase I/IIa clinical trials with cells that treat peripheral artery disease. It's gearing up for a Phase II/III trial this year.
So why should you care about Pluristem now?
Because in January, Pluristem's VP told BioWorld about the real possibility of teaming up with a big pharmaceutical company once the peripheral artery disease trial reached Phase II. To which he added, "God bless Athersys."
By that, he was referring to when Pfizer (NYSE: PFE) bought the rights to Athersys' (Nasdaq: ATHX) stem cell therapy in December 2009.
The announcement sent Athersys' shares blasting 452% higher overnight.
And with its innovative and proprietary approach to stem cell therapy, it won't take too much for a potential suitor to take notice of Pluristem.
Either way, Pluristem is a solid small-cap play on the $30 billion a year regenerative therapy market – one that's expected to grow exponentially from here.
Better yet, it's still cruising under Wall Street's radar, with only three analysts covering the stock. Each of them rate it a "Buy."
Good investing,
Justin Fritz
| | |
| --- | --- |
| | Justin Fritz joined the financial publishing business seven years ago (after a brief two-year stint teaching seventh-grade English). He served as Wall Street Daily's Executive Editor for three years. He also worked as Senior Writer, focusing mainly on technology and biotech coverage. Learn More >> |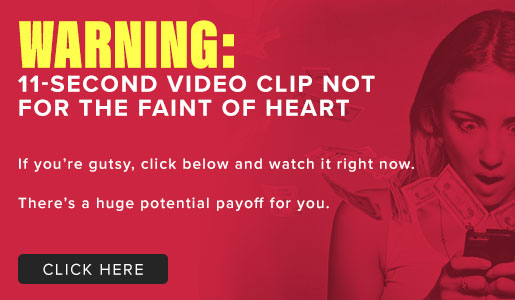 Comments (2)