Riots in the Middle East… rising oil prices… a tragic disaster in Japan… a still-foundering U.S. real estate market… and not an ounce of fiscal restraint in Washington.
Yet U.S. stocks enjoyed a great first quarter performance. In fact, the 5.4% return for the S&P 500 marked its best first quarter in 13 years.
Many investors still aren't buying into the rally, though. Their optimism remains squashed in the face of the economic and political headwinds I just mentioned.
But believe it… this bull market is for real.
I've argued this point before, so if you're questioning it, here are five more factors that underline why this bull market could continue for much longer than anyone anticipates:
1. Ain't No Mountain High Enough:
The current bull market appears hell-bent on climbing even the most formidable mountain. Riots erupting in the Middle East, triggering a spike in oil prices? Not enough to stop this bull. A triple-tragedy in Japan? No dice, either. Such strength suggests that whatever other unexpected shocks lay ahead, Wall Street will have little problem scaling the "wall of worry."
2. First Quarter Follow-Through:
A stock market in motion tends to stay in motion. And when the S&P 500 posts a 5% (or more) first quarter gain, it typically rises another 7.1% before the year is out. That's according to Birinyi Associates' data, stretching all the way back to 1928. So the S&P's 5.4% rise in the January-March period points to more gains ahead.
3. Seasonality:
April is one of the most bullish months of the year. Bespoke Investment Group reports that the Dow has averaged a gain in April of…
1.36% over the last 100 years…
2.02% over the last 50 years…
2.65% over the last 20 years…
4.23% over the last five years.
4. Consumer Confidence:
As I explained recently, consumer confidence is a notoriously contrarian indicator. Sudden drops – of 10% or more – are often followed by stock market rallies. And we just saw such a drop, with the Conference Board reporting an 11.9% fall for the Consumer Confidence Index in March.
5. Earnings:
Stock prices ultimately follow earnings. And earnings are set to rise for the rest of the year. In the first quarter, analysts expect S&P 500 earnings to increase by 12%, followed by an 11.6% increase in Q2, 15% in Q3 and 15.5% in Q4.
And since stocks aren't exactly expensive (the average stock in the S&P 500 trades at a price-to-earnings ratio of 16.1, compared to the long-term average of 15.92 since 1930), it's reasonable to expect higher earnings to push share prices higher.
In the end, I don't recommend you waste any time wondering when this bull market is going to end. Instead, enjoy the ride as long as it lasts. And if you're using trailing stops, which protect your principal investment and your profits, that's easy to do.
Ahead of the tape,
Louis Basenese
| | |
| --- | --- |
| | Louis Basenese helped direct over $1 billion in institutional capital at Morgan Stanley before launching out as an independent analyst and co-founding one of the web's largest financial publishers. Learn More >> |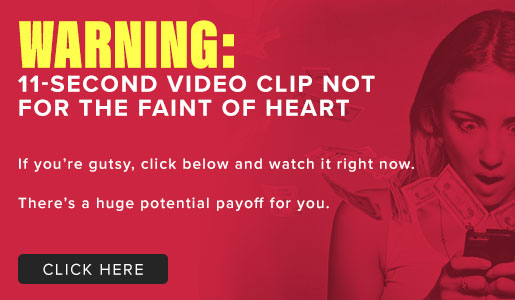 Comments (5)