Just when you thought Wall Street was finally ready to pull the plug on Nokia (NYSE: NOK), a few analysts are slapping a "Buy" rating on the stock.
Huh?
Here's a company with a trio of recent downsides…
The company reported a 21% dip in fourth quarter 2010 earnings.
The S&P lowered Nokia's credit rating to A-, down from the A rating it held since 1998.
Nokia took a huge plunge in Fortune 500's list of most valuable brands. It dropped from number 21 to 94 in 2010.
So what exactly has these analysts bullish?
From Top Dog to Also-Ran
Jx Capital Management placed a buy rating on Nokia last month. Mainly because Nokia's bread and butter, feature phones (i.e. regular, old-school phones) are cheaper than smartphones. As the analyst says, "The world will continue to have millions of people who can afford neither smartphones nor the expensive data plans the phones require."
Okay, that makes sense. And that's partly why less expensive feature phones still represent 73% of the mobile phone market, both in the United States and worldwide.
But Jx is ignoring two important facts:
Nokia's share of the overall mobile market has tumbled from 36.7% in early 2007 to about 27% today.
Smartphones are getting cheaper. In fact, the cost of producing high-end phones has dropped 15% each year, for the last 17 years! Just look at Apple's (Nasdaq: AAPL) iPhone. The first model cost $499. But today, you can pick up an iPhone 4 for $199. And if you don't mind owning an earlier generation iPhone, the cost drops to just $49.
So five years from now, even today's priciest devices should be dirt cheap and more accessible to the masses.
Besides, according to Nick DiCarlo, director of product planning for Samsung Mobile, "Usage of voice-only services on a mobile phone is now a minority of the total user base."
That explains why smartphones have captured 27% of the mobile market in such a short time. And as production costs continue to fall, that number should head higher.
But even with Nokia struggling to hold onto its feature phone business, it's oddly giving up on smartphone software.
The company's Symbian operating system used to dominate 50% of the smartphone market. Then the iPhone launched – and Symbian is now down to 30.8%.
And it gets gloomier in the United States. According to International Data Corp, Symbian's share could fall from 20.9% this year, to 0.2% in 2015. Ouch.
So exactly what is Nokia doing to re-ignite its sales?
Nokia's Deal With Microsoft: Savvy Business or Desperation?
On February 11, Nokia announced a deal with Microsoft (Nasdaq: MSFT). The plan is to marry the Windows Mobile operating system with Nokia's devices.
The move was enough to inspire Goldman Sachs analyst Tim Boddy to raise his rating on the stock from "Neutral" to "Buy" this week.
According to Boddy, Nokia's period of "maximum uncertainty [is] creating a long-term opportunity for value investors… [And] the new CEO's decision to take Nokia back to its hardware-oriented roots… is appropriate."
Translation: Nokia's shares may have plummeted 21% since it announced its plans to team up with Microsoft. But now that it's just making hardware and depending on Microsoft for the user experience, it's time to buy.
Problem is, IDC expects Microsoft to claim just 5.5% of the market this year. Compared that to Google (Nasdaq: GOOG) and Apple, which boast 39.5% and 15.7%, respectively.
Meaning Nokia traded a sinking ship for a rowboat.
Heck, even Nokia sees Microsoft as a last resort. As Steve O'Hear of TechCrunch reported in February, Nokia originally tried to partner up with both Google and struggling BlackBerry maker, Research in Motion (Nasdaq: RIMM).
Both companies shot Nokia down.
So don't let the "experts" fool you. Nokia's latest moves are based on little more than desperation in response to a rapidly dwindling grasp on the world's mobile markets.
Good investing,
Justin Fritz
| | |
| --- | --- |
| | Justin Fritz joined the financial publishing business seven years ago (after a brief two-year stint teaching seventh-grade English). He served as Wall Street Daily's Executive Editor for three years. He also worked as Senior Writer, focusing mainly on technology and biotech coverage. Learn More >> |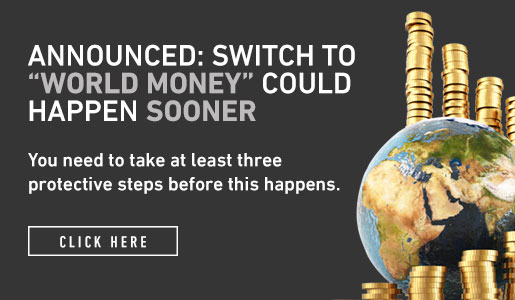 Comments (1)